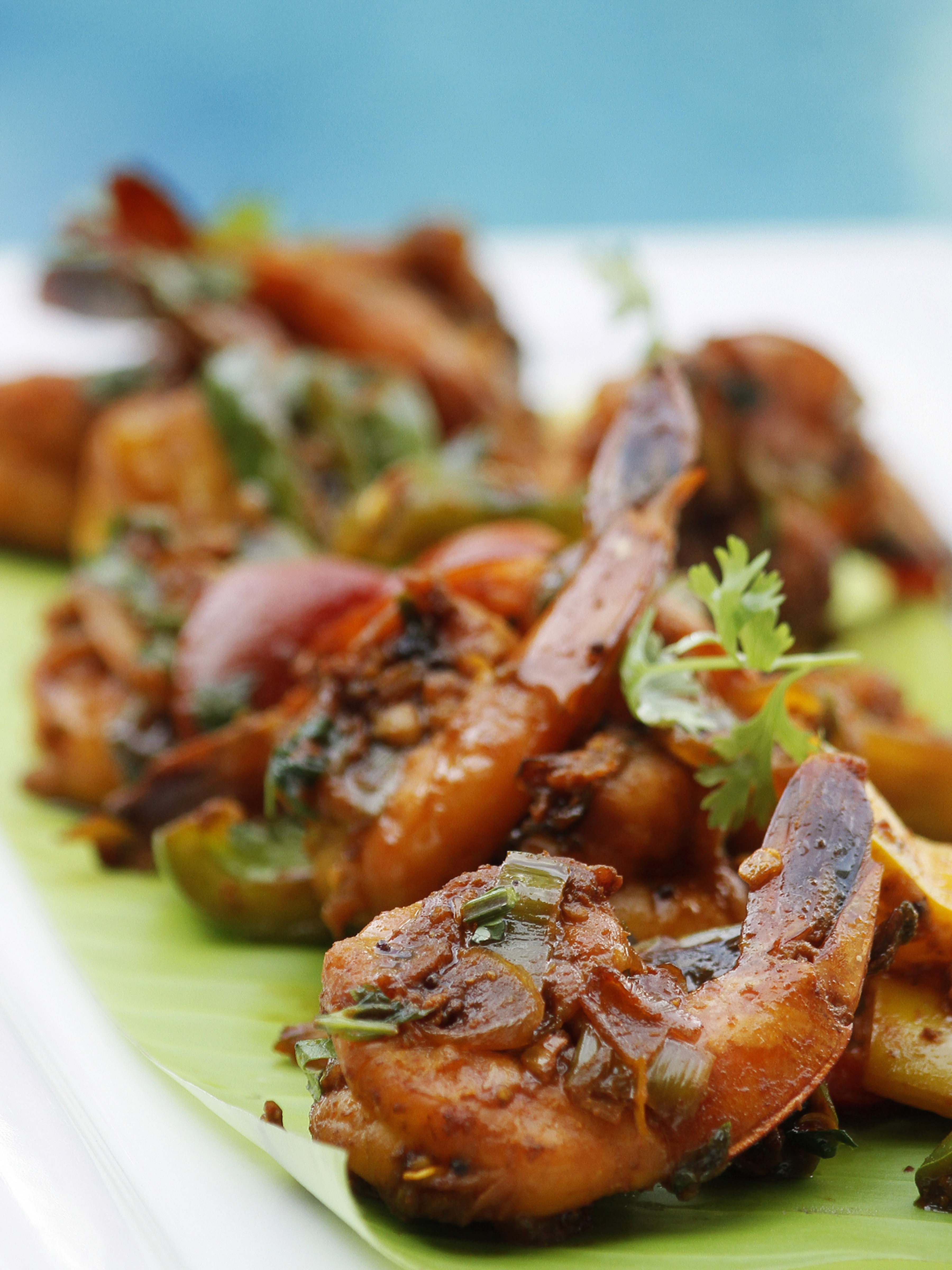 The Ramayana refers to Ravana as the hot-headed ruler of Lanka.
Whether or not "Lanka" is what we know as "Sri Lanka" is another day, another controversy but no one is in disagreement either about "headed" and - if you have tasted Sri Lankan food, "hot". It may explain Ravana's hot-headedness.
The first bite wafts the spices and stimulates parts of your brain that you didn't know existed.
Such neurological discoveries await you at Vivanta by Taj, MG Road, where Executive Chef Ramasamy Selvaraju teams up with colleagues from across the strait, Chef Kalinga Lalith and Chef MA Palitha Chandana of Vivanta by Taj, Bentota in Sri Lanka to cook up an authentic Sri Lankan feast.
At Cafe Mozaic, while the Budawatta Dance Troupe do their thing, live counters will provide you the taste of Sri Lanka. Like ours, their food also has a lot of local spices to make the many varieties of curries. Cashew garlic curry, Malu Aba Curry (fish in mustard,) Elumas Ala Curry (mutton curry with potatoes,) Kukulumas Kothamail Curry (coriander and chicken,) Tender Jackfruit Ambula Curry, Kukulumas Siyambala Curry (chicken with tamarind) and Kakulu Curry (crab) are just some of the many curries of Sri Lanka. These can be eaten with Lunudehi Bath Samaga Elumas which is a mutton and lime pickle rice or with Hoppers.
Other traditional Sri Lankan dishes are a spice marinated grilled cuttlefish, devilled prawns or mushrooms and the typical Lunimiris which is an onion chilli sambal. Some of the same, desserts are a Sweet Athirasa which is rice cake with jaggery, Sweet Aluva which is semolina with milk, cashew and ghee and kokis which is a deep-fried, crisp rice flour cake.
From August 5 to 15, the foods from the island nation will be available for dinner. It is priced at Rs 1500 plus taxes.
At Cafe Mozaic, Vivanta by Taj, MG Road.