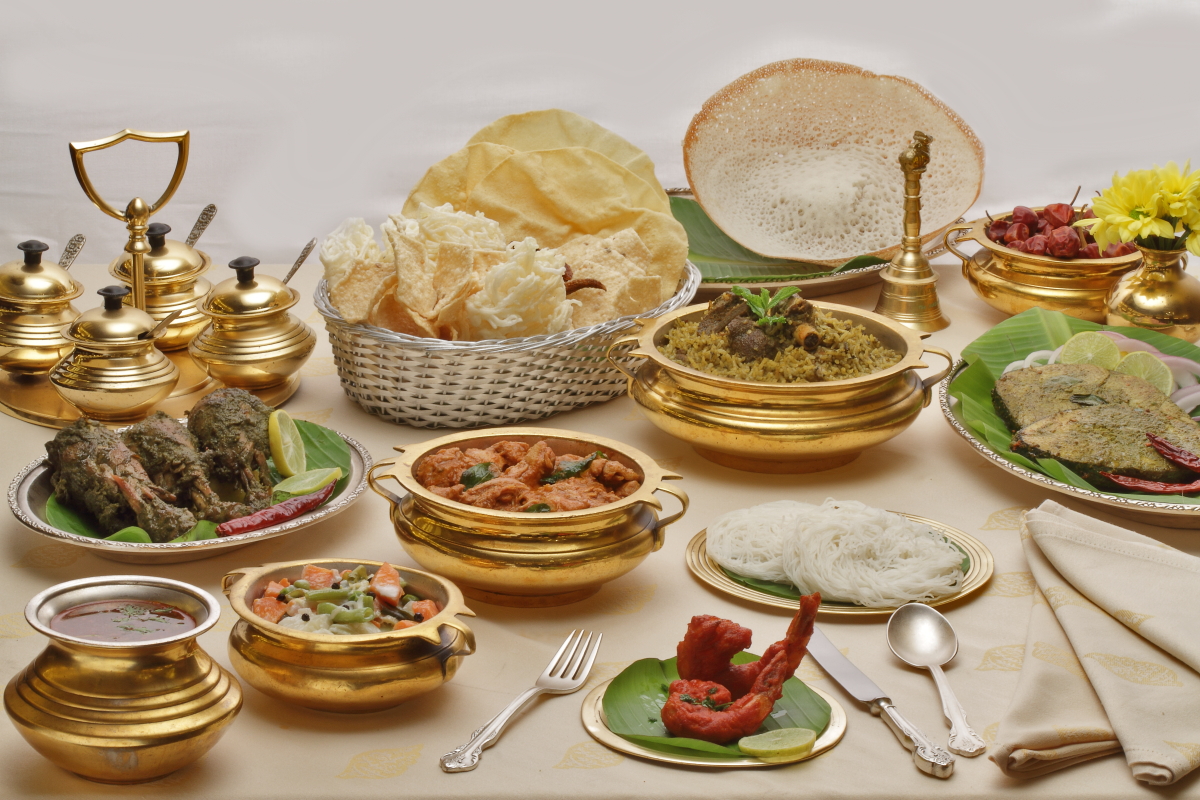 Dakshin at the ITC Windsor is an institution when its comes to authentic South Indian food. The restaurant is now hosting a Telangana food festival.  The cuisine of Telangana is related to Andhra food, though the difference lies in their use of ingredients and their proportions. The landscape of Telangana is primarily arid which dictates a majority use of millets, grains and seasonal greens in their traditional cuisine. The characteristic use of ground spices is the hallmark of the Telangana cuisine, making it a distinctive one.
Some of the dishes on the menu are Miriyala Charu,a lentil soup flavoured with cumin and pepper. Chapa Masala, a delicacy of fish marinated with ginger garlic paste, lemon and red chilli paste.
The main course has some traditional recipes brought to life. Vankai Aloo Gadda Masala - Baby eggplant and potatoes cooked with spices. Golichina Royyalu - Prawns tossed with onion and tomato, finished with ground spices. We especially liked the Chapa Masala Koora - Fish cubes simmered in a tomato, chilli and tamarind gravy. Also try the Potli Urgai Masala - Lamb morsels cooked in a pickled gravy. The dishes are served with Mamsam Pulao - Tender lamb cooked with rice and select Telangana spices.
For dessert try the Pesara Pappu Payasam - Green lentil cooked in jaggery.
Dakshin, ITC Windsor, Windsor Square, 25 Golf Course Road Bangalore