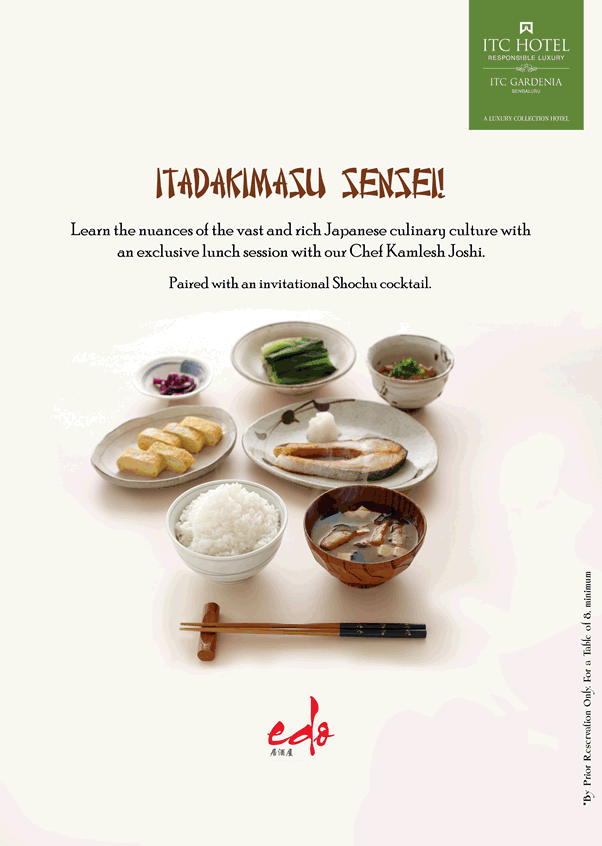 Edo – The Japanese Bar and Restaurant presents Sensei Serenade. The award winning restaurant in ITC Gardenia's culinary crown presents an exclusive lunch session with Chef Kamlesh Joshi.
Any cuisine is heavily influenced by the staple food and being an island,
Japan has a wide variety of fish being used in innumerable ways. Learnt to craft masterpieces and take a journey to Japan whilst in the heart of Bengaluru.
Discover Japanese food like never before - by making it yourself. Draw
together a group of 8 minimum, for this one of a kind session and dabble in
the art of making different varieties of Sushi and Tempura paired with
invitational Sochu cocktails.
ITC Gardenia - A Luxury Collection Hotel
1 Residency Road
Bangalore