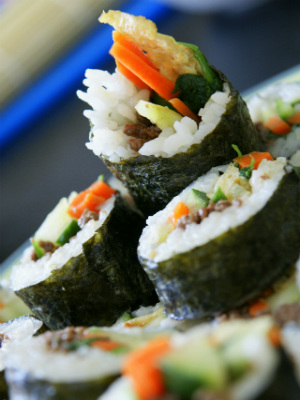 Shiro's  menu now features new flavours across appetizers, soups, salads and main courses.  The spread brings together a variety of sushi, sashimi, Cantonese dim sum, teppanyaki, Korean, Vietnamese and Thai cuisines.
New dishes have been added to the menu. Some of the dishes are Thai style chicken, flat bread with diced chicken, crunchy water chestnuts & fresh mushrooms tossed in a light Thai chilli sauce served on steamed bread with the house special chilli sambal.
The menu also sees a selection of dumplings - zucchini & coriander dumplings and celery & pepper prawns dumplings. Each item showcases carefully thought through flavours – from the tofu jorim to the lamb in chilli & mint sauce.