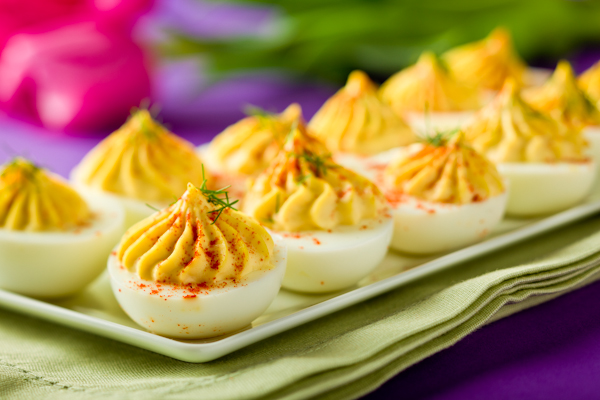 At ITC Windsor the chefs have prepared a lavish easter brunch this sunday, March 27. Kids and adults both can have fun at the restaurants. They have an Easter egg hunt  "You find them, you keep them!" Explocity has a look at their special brunch menu.
For starters the menu features classics like Salmon Gravadlax, which is cured salmon and Devilled eggs. It is all accompanied by a variety of cured meats and hams like Parma, Serrano and Salami Milano.
For the mains we recommend going with the Confit Duck with Orange Sauce, Slow Roast Lamb Leg with marinated Brussel Sprouts or for the vegetarians, Broccoli and cauliflower Casserole. Some other specials are Jerk Marinated Chicken Leg and the Piri Piri Marinated Prawns. They also have Live grills. The bakery is offering delights such as Prune Basque, Carrot Cake with salted caramel and cream cheese frosting and comfort classic like Hot cross buns and chocolate pudding.
At the ITC Gardenia, Cubbon Pavilion has an eclectic and grand global experience lined up. The buffet has exostic dishes like Oysters and Chardonnay Poached Prawns, Salt Crusted Bekti, Stuffed Leg of Lamb infused with Merlot, Pork Belly Roulade and much more. They also have a grills counter serving delicacies like Chicken Cafreal and Fish Chadeau. From the dessert Counter one can enjoy the Easter Semolina Tart, Easter Bunny Cupcakes, Marzipan filled Eggs and Entremet specials like Apricot and Pistachio Praline Perfection, Sour Cherry and Citrus Chocolate. The Pastry Chefs also have a Live Easter Egg Studio for kids.
ITC Windsor, 25 Windsor Square, Golf Course Road, Bangalore
ITC Gardenia, 1 Residency Road, Bangalore