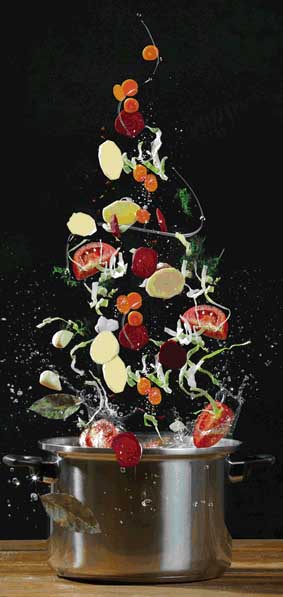 Every Saturday at the ITC Gardenia you can rejuvenate and cleanse with some yummy and pure Sattvik Cuisine. Cubbon Pavilion, the restaurant at the ITC Gardenia is hosting an exclusive Sattva, Honestly Vegetarian food festival. The menu celebrates purity and showcases a variety  of  vegetarian and no onion, no garlic recipes, all cooked in a separate kitchen. It features specialities of the erstwhile Sattvik cuisine. The chefs have prepared the
Indian  cuisine  is very multicultural and diverse,  because of the various soil types, climates, cultures, ethnic groups etc. But one of the main things that shaped traditional Indian food are  religious and cultural traditions.
According to tradition Sattvik foods are foods that are abundant in Prana which is the universal life force. A Sattvik diet is not restricted only to vegetarian food, but food rich in Prana . Fresh food and food made with a lot of love. In  Vedic philosophy, purity is the most rarefied of the three gunas. This  is  the purest diet for a consciously spiritual and healthy  life. Not only good for the body but also the soul.
At ITC you can experience this purity from 28th May onwards every Saturday (Lunch only).
080 4345 5000, ITC Gardenia, 1 Residency Road, Bangalore