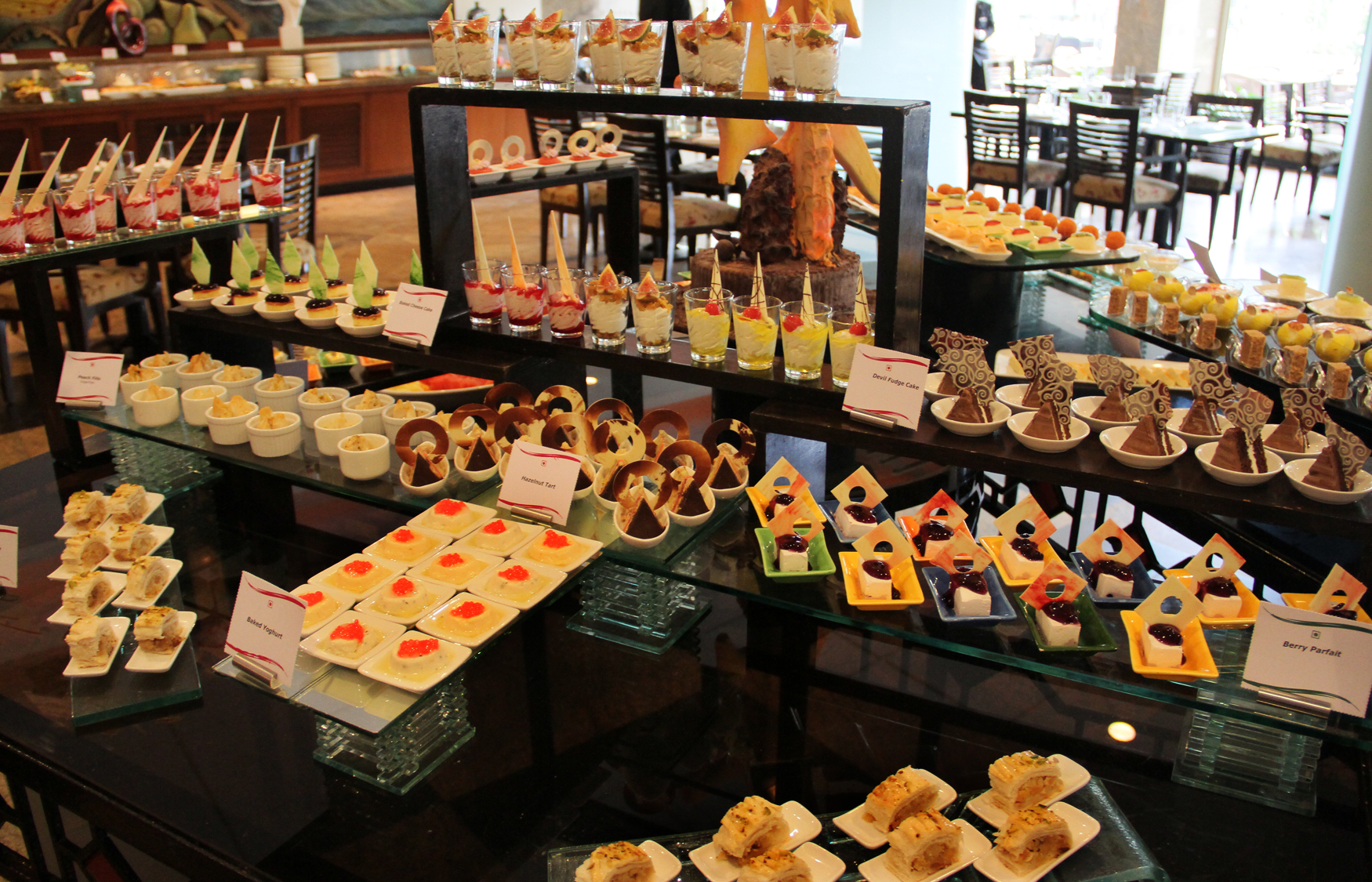 A poolside picnic with a cheese counter, and live Lebanese grills. Sounds like a perfect Sunday afternoon.
Executive Chef Ajay Kumar at the Lalit Ashok has just the right menu for a brunch with the whole family. Skip your breakfast, pack your swimming gear and head out to the hotel.
To start with we loved the salad options ranging from Mediterranean Couscous to Caramelised Fig with Parmesan Shavings. The Burnt Garlic And Tomato Broth was a winner.
For the main course we were spoilt for choice. From pizza counters, (we loved the pepperoni) to the live pasta (our choice was pesto). The live counter options also included Crispy Eggplant with Tomato Sauce, Rosemary and Garlic Lamb Chops, Fish Florentine, Grilled Polenta and Kori Gassi. Indian options include classic like Beetroot Palya, Dum Bhindi and Moong Dal Methi.
The desserts were an array of joy. Green Apple Tranche, Mandarin Millefeuille and Blueberry Shots. We also recommend the Litchi Baked Yoghurt. Apart from dining you can also take a dip in the pool, play a game with kids, indulge in a head or foot massage, and groove to the live music at the venue.
The Lalit Ashok, Kumara Krupa High Grounds,Next to CM Guest House, Bengaluru