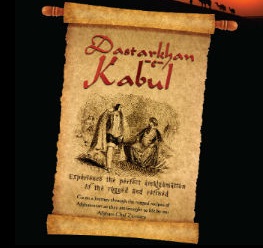 Baluchi brings to the city, Dastarkhan-e-Kabul, a culinary extravaganza that will showcase the enriched aromas of Afghanistan.
The Lalit Ashok reflects the city's spirit in a harmonious blend of tradition and contemporary sophistication. With a splendid legacy and a pulse on the present, The Lalit Ashok has transformed into one of the preferred destinations in the city's booming hospitality sector.
With the idea to give the guests an array of authentic and traditional aromas of Afghan cuisine, The Lalit Ashok has invited Chef Zermaty from Kabul to present his gastronomic skills at Dastarkhan-e-Kabul.
The menu will feature Afghani dishes like Gosht Karahi, Gosht Kofta, Morgh Qorma, Sirka Pyaz Morgh, Kabuli Pulao-E-Maans, Bouranee Baunjaun, Bamiyeh, Lubia Qorma, Qorma-I Tarkari, Sheer Berinj, Baklava etc.
Don't miss out on this ten day extravaganza, from the 1st of July to 10th of July.
The kitchen opens from 7:30 pm and closes at 1130 pm.
Indulge yourself in this array of Afghani cuisines with vegetarian prices at Rs995 (+taxes per person) and non-vegetarian dishes at Rs.1195 (+tax per person).