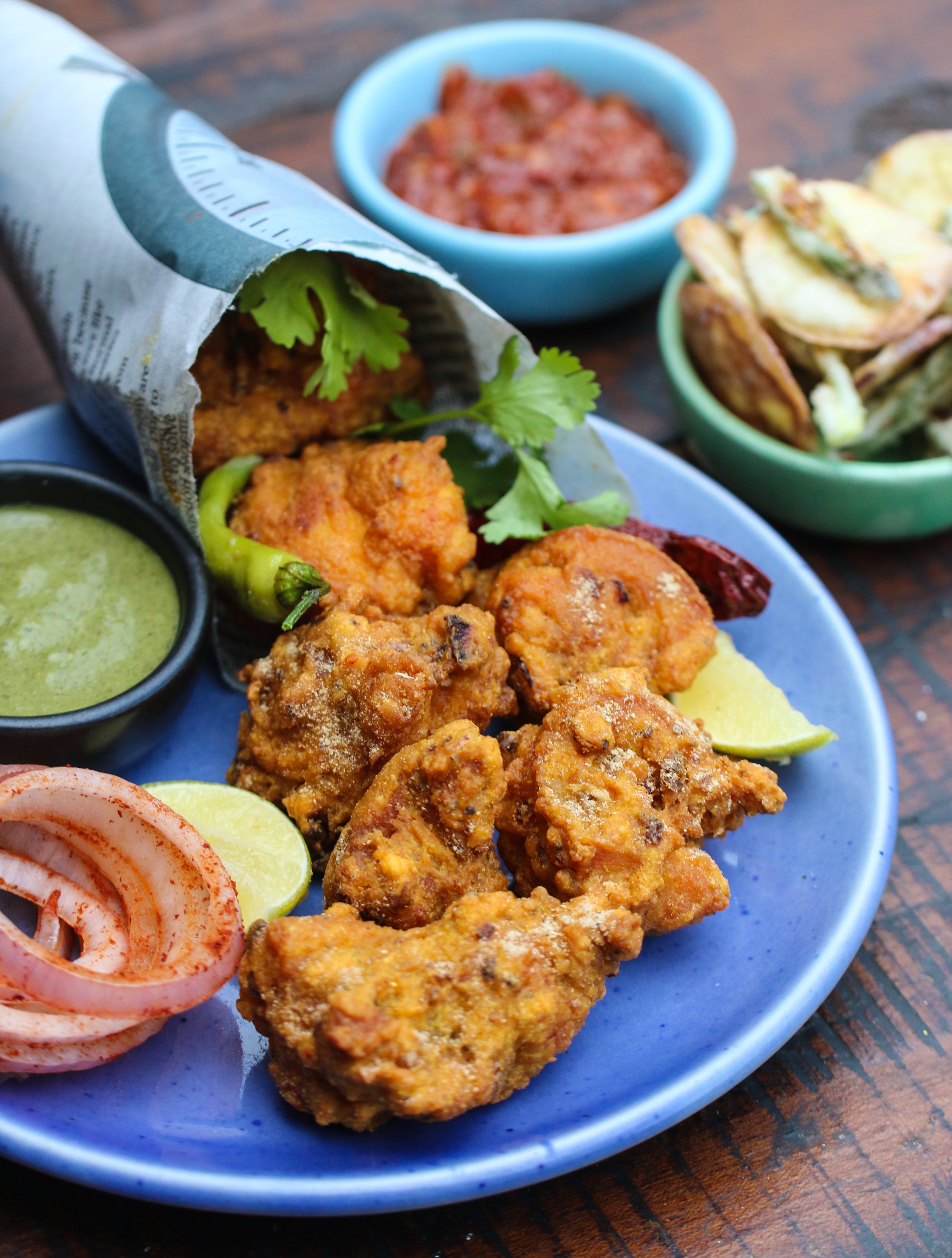 They say the shortest time measured is the time between the first drops of rain and the craving for fried foods.
For 15 days this monsoon Monkey Bar feeds this craving. The "15 Days Of Fryday" has all things fried from starters to dessert. So instead of a "cheat day", you get to cheat for 15 days.
Their #FrydaysAtMonkeyBar menu comprises all things hot, spicy, crisp and crunchy. The monkey (their mascot) recommends the Prawn Balchao Kachori with tangy tamarind chutney, Crisp Chicken Pakodas, Chicken Chettinad Samosa and Spicy Cheese and Mushroom Empanadas. Fried foods don't need to only be a starter and are featured in the main course as well with dishes like Poutine. Though it seems like a starter, (a poutine is French fries topped with gravy and cheese) it becomes a main with an extra helping of bacon. The Stuffed Mushroom, Cajun Spiced Chicken Chimichanga or the Deep Fried Dumplings available in a prawn, chicken or vegetarian option, make for other selections. For dessert, Churros.
A monsoon cocktail list has also made it to the menu. Apple a Day, Passionate Monk and Green with Imli are some of the cocktails for the monsoons.
"15 Days of Fryday" at Monkey Bar, Indiranagarfrom 22 July to 5 Aug. Meal for two with alcohol is about Rs 1800 plus taxes.