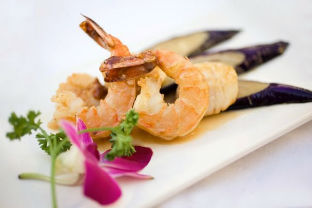 The award-winning Pan Asian restaurant at The Royal Orchid is recreating the flavours of Thailand with an exotic food festival.
Ginseng, the Oriental restaurant at The Royal Orchid is hosting a Thai Food Festival. The festival will feature authentic Thai delicacies, or as they say, bring 'Exotic Thailand' to your dinner plate.
From soups to desserts, the festival will provide a complete Thai dining experience. Highlights of the menu include tom kha gai (chicken galangal soup), som tam (green papaya salad), pak satay, geang massaman gae (massaman curry with lamb), cho chee prak (red curry), kao mun (fried rice) and for dessert, lemon grass ice cream.
The festival is priced at Rs 999 (all inclusive) and will be on till December 15. Timings: 7:00 pm to 11:00 pm.