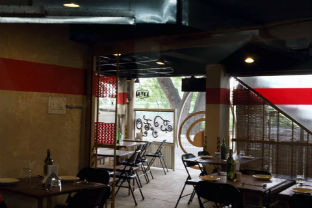 With already two outlets in the city, The Egg Factory recently opened its third outlet at Ulsoor Road.
While the menu remains the same, the new outlet boasts of an open kitchen, one that is completely visible to its customers. Located on the ground floor, the restaurant is without air conditioning and open on all sides. Guests can relish the much-loved Bangalore weather while feasting on some "eggy" delights.
The Egg Factory has also come up with a new development in terms of an integrated phone number. Customers can now call on 784602eggs (3447) to get assistance on details like restaurant locations, timings as well as an SMS with a Google Maps link.