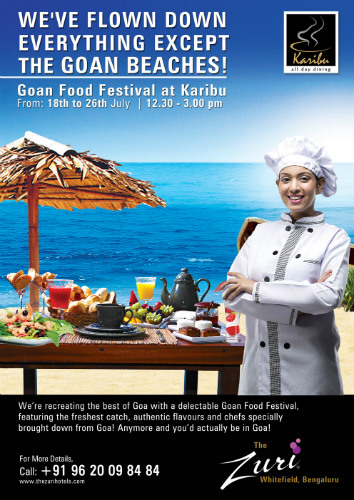 Karibu to host Goan Food Festival
Most Bangaloreans have a habit of looking forward to additional holidays from work, where they can drop everything that's keeping them busy. One favourite holiday hotspot is Goa, with its beautiful beaches, relaxed ambience and lovely cuisine.
From popular dishes like the Goan fish curry to pork vindaloo, Zuri is offering Bangaloreans a Goan feast, in an attempt to get as close to it without having to get yourself there. Keeping this in mind, The Zuri is hosting a Goan Food Festival at Karibu from July 18th to July 26th. It's not just any other Goan food festival, Zuri says it's the real deal. Karibu is going an extra mile by bringing supplies, ingredients and more, including the chefs, flown down from Goa.