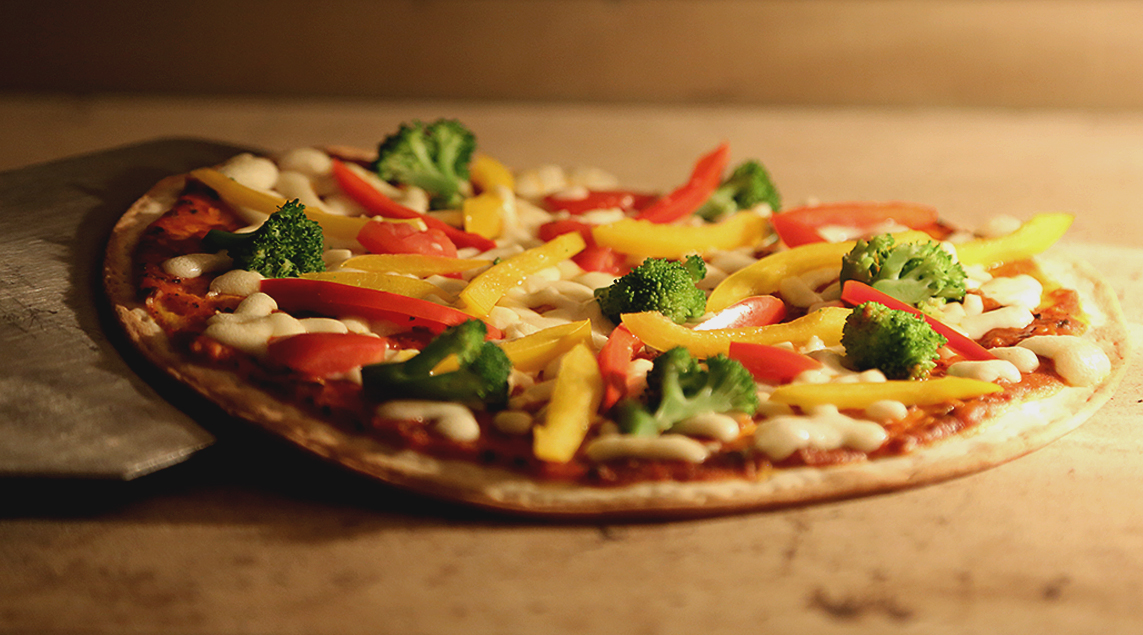 The Workshop on 100 ft Road Indiranagar, an all day Cafe cum Bar is promoting itself to be a breather after a long day at the office. Diners can sit there for a long time sipping on coffee, or beer, depending on their poison of choice. They even encourage guests to work out of the space and provide wi fi. Bangalore, and its startup culture, is a great place for such cafes to flourish. Explocity has a look at the menu.  
The restaurant has a simple but well done menu. They have the basics covered for a casual evening out with friends. The starters we ordered were veg seekh kebab, Paneer Tikka, and Pesto Paneer. We also loved the mushroom caps and the potato skins. For non vegetarian the starters include a really succulent Almond Chicken Kebab, spicy Wings, Tandoori Prawns and Grilled Fish.
The mains have a spread of continental and Indian dishes. We tried the Arrabiata Pasta. The sauce was rich and creamy, but fiery. The Risotto was buttery and made with authentic Arborio rice. The Exotic mushroom feast pizza is also a great choice.
The cocktail menu is exciting as well. We recommend the Lambi Chai - Long Island Iced tea, the Instant Awakening - a concoction of Gin, Cucumber, Lemongrass and the Kiwi Daiquiri. The drinks are mixed well. We finished with a mango cheesecake.
With an eager staff, a giant TV and a fun atmosphere, The Workshop is a great hangout place located right on 100 ft road.
The Workshop, 136, 100ft Road, 2nd Stage Hal Indiranagar, Bangalore
7:00 AM to 11:30 PM