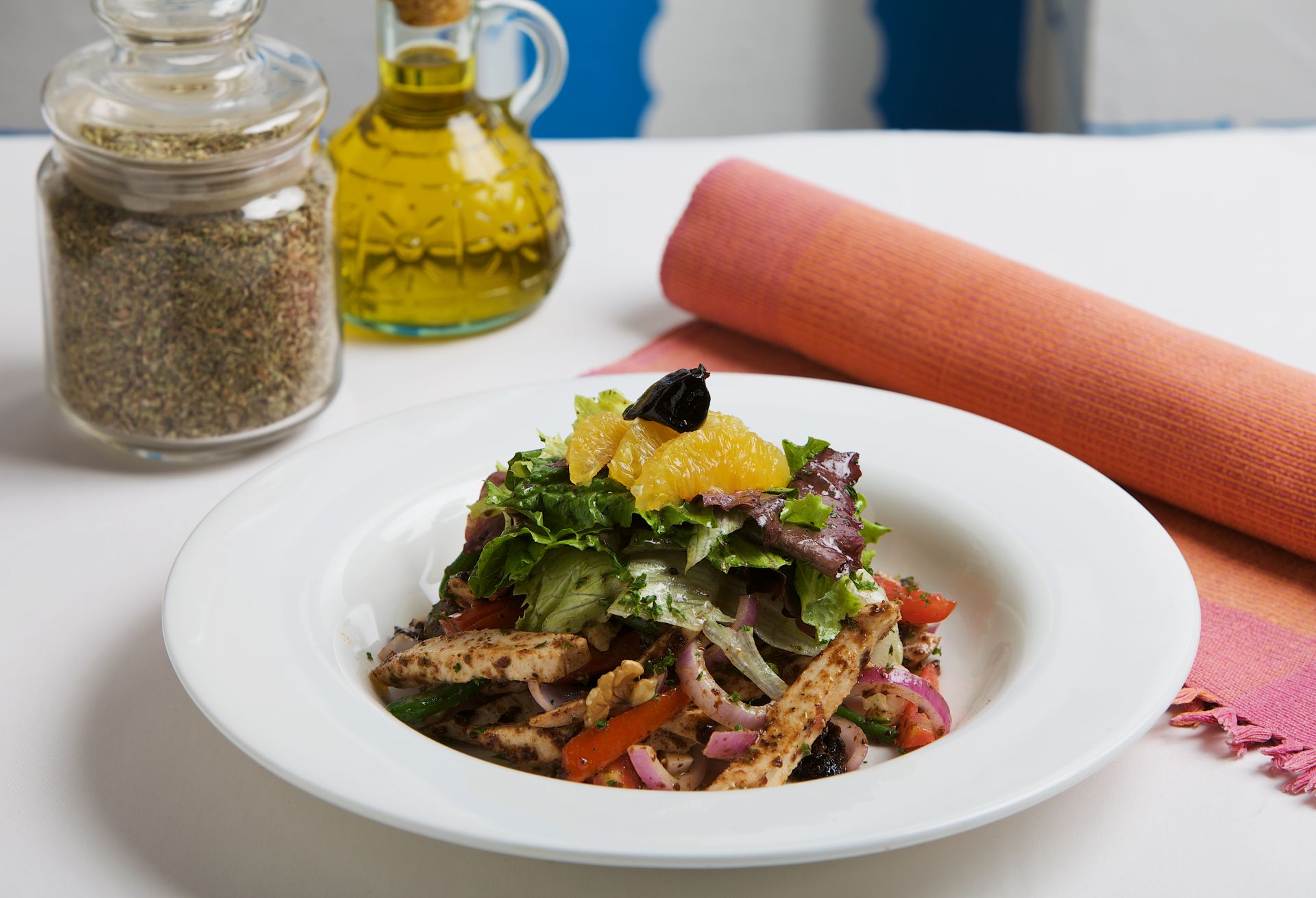 The holidays are almost here, but eating healthy never goes out of style. 100 ft Boutique Bar Restaurant in Indiranagar is a great spot for dinner. The Grilled Chicken Salad is scrumptious and filling. Chef Rajendran from the restaurant loves fresh produce and this salad is a mix of fresh greens and healthy protein.
It all starts with the breasts... err grilled chicken breast that is. Shred it and mix with some exciting veggies like Haricot Beans, Lettuce, Red Onion, and Tomatoes. "The cuts are important," Chef says to Explocity, "Cut the Haricot Beans 3 pcs from the stalk, and deseed the tomato and slice julienne."
The dressing is a fun mix of prunes, red wine, olive oil, vinegar and seasoning. All the dressing ingredients are mixed in the blender, then tossed with the salad. Garnish the salad with a few capers.
You can try this salad at 100 FT Boutique Bar Restaurant, 100 Feet Road, HAL 2nd Stage, Opp. New Horizon School, Indiranagar, Bengaluru