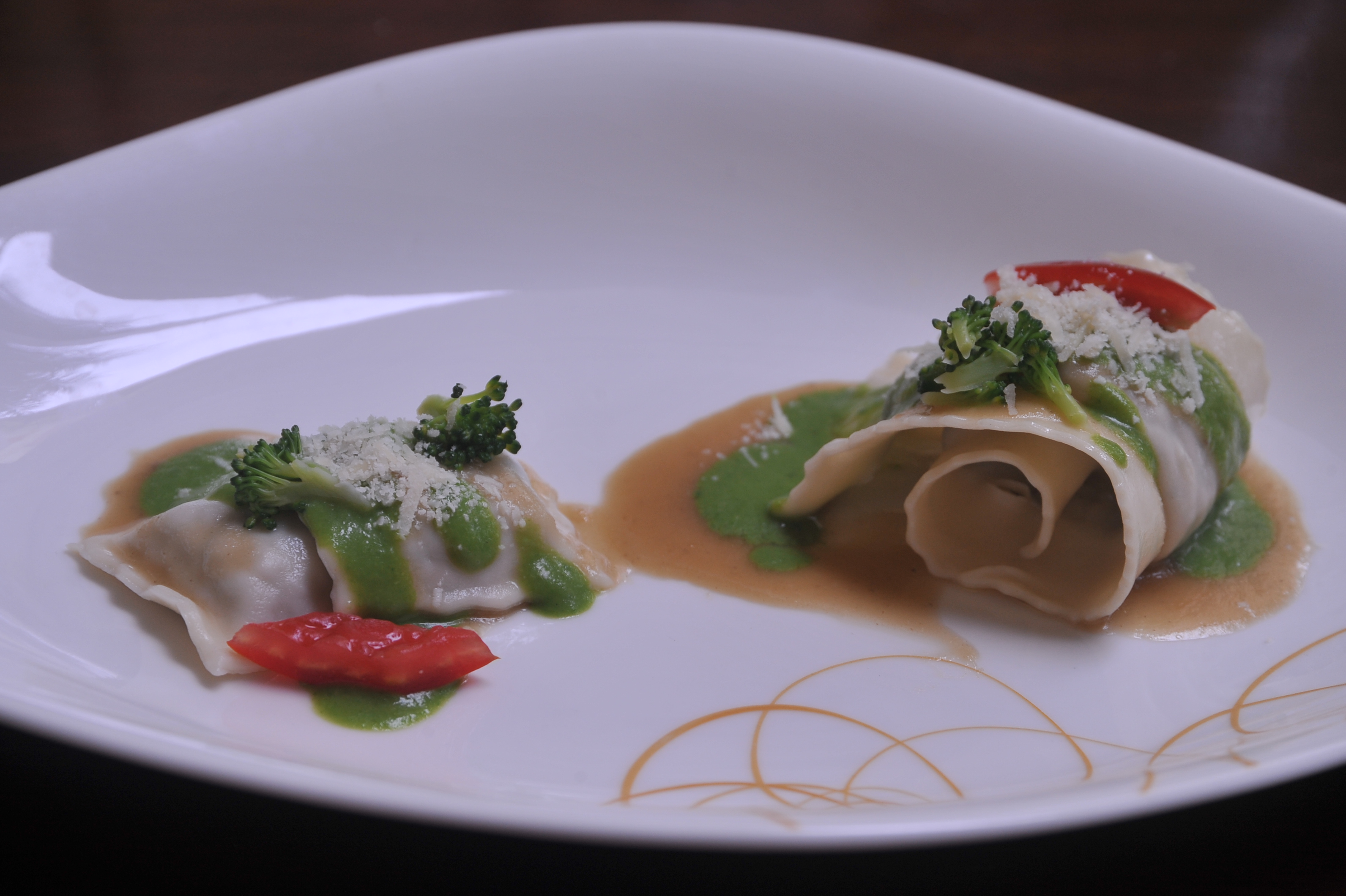 If you are like us and can't choose between the classics and contemporary and want a taste of both, Ottimo at the ITC Gardenia is a must visit. The Art of Time Travel food promotion has each dish with one portion prepared in the classic Italian way and the other in a contemporary style.
Chef Vittorio Greco at Ottimo knows Italian cuisine in and out and this food promotion is just right to showcase that. What is the contemporary Italian, anyway? We asked chef, "Well what is trending in Italy right now is different from the classics. In the modern version the presentation and the garnishing have really evolved." We see many lighter versions of classic dishes and also a lot of deconstruction.
The four-course set menu has a variety of Italian dishes. The Sea Bass and the Lasagne Bolognaise have both versions - traditional and deconstructed. The Eggplant Parmigiana, our favourite dish on the menu anyway was a subtle surprise. The Tiramisu is airier.
We found the concept very interesting. It is tailor made for the adventurous foodie. We went in thinking it would settle the classics vs cometpopary debat but came out even more undecided.
Ottimo, ITC Gardenia, 1 Residency Road, Bangalore