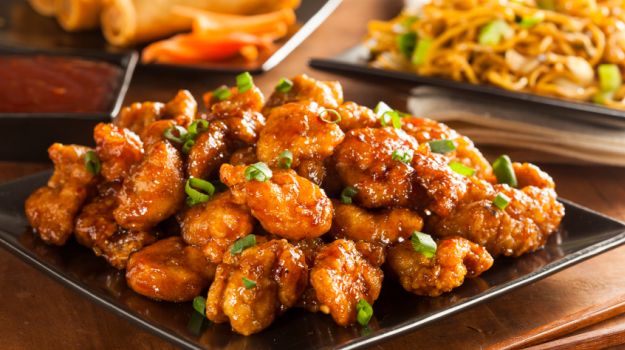 Chef Gopal Jha from Lalit Ashok with the help of Kashmiri Chef Altaf Bhat has created a traditional Kashmiri menu. "Kashmiri cuisine is not commonly available in Bangalore so this is something new for the guests," Chef told Explocity.
Some of the ingredients have to be brought down from the mountains, as it is impossible to grow them here. An example is the Haak Saag, a leafy green which only grows in cold climates. The dish made from the leaf is delicious. "We want it to be as close to the real thing as possible" chef added. Even some ingredients which are available here have a very different flavour up North, hence had to be imported from there. Like the Lotus Stem, which is a Bangalore favourite.
Some of the local spices which the Kashmiris use are mint powder, to add a zing to the dishes and a special flower Mamool. An orange flower which is used to colour the food bright red. It adds a syrupy texture.
Most of the dishes are made from Mutton stock, an essential ingredient in Kashmir. But vegetarians need not fret. A favourite vegetable is the Kohlrabi, or the German turnip. The menu has a little of everything.
Chef has his own vintage tea pot which is used to make traditional Khawa for the guests. This is the perfect menu for the nippy weather right now. Finish with some Phirni, the Kashmiri dessert.
Available for Dinner from the 6 - 15 Nov at the The Lalit Ashok Bangalore, Kumara Krupa High Grounds, Bengaluru