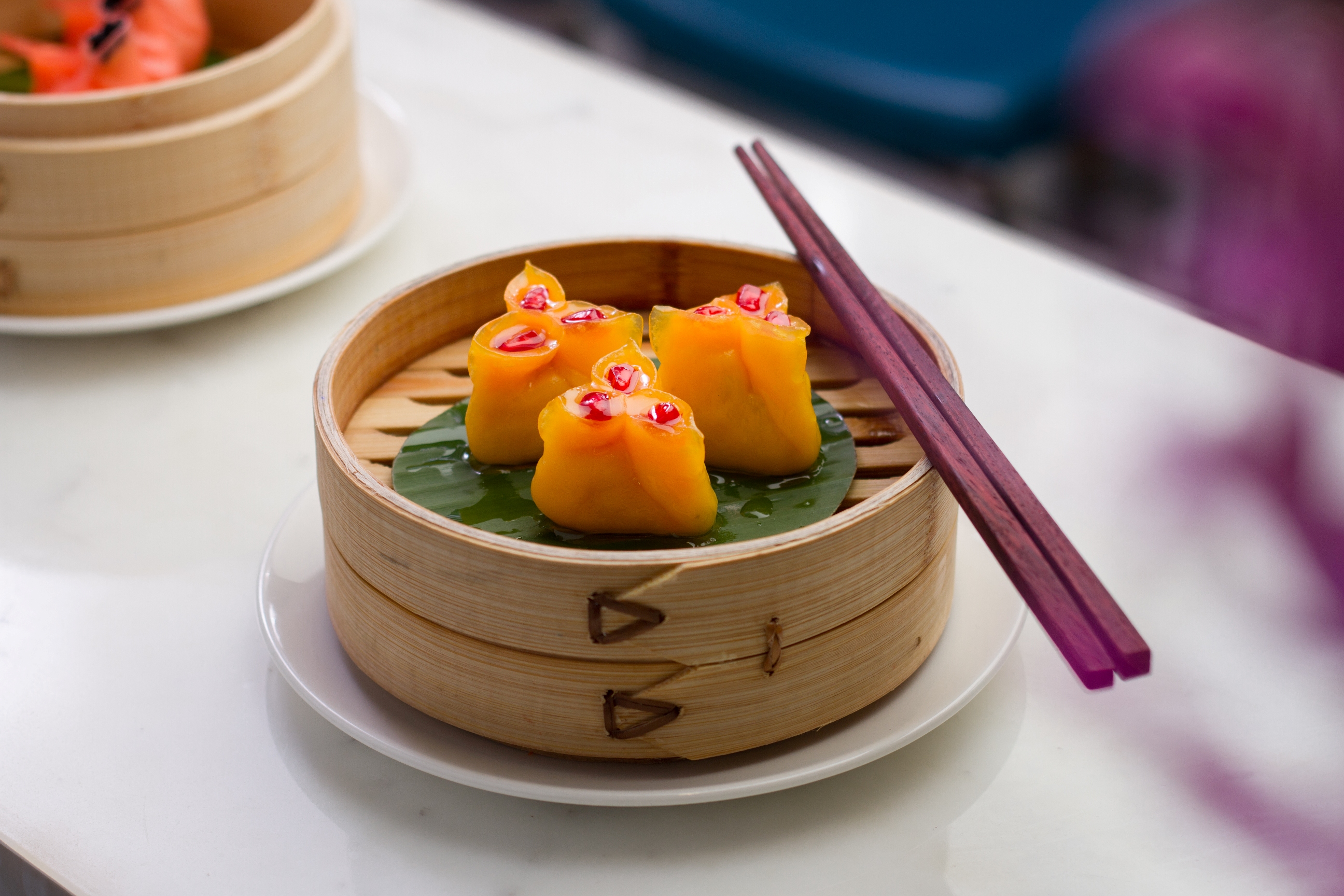 Known as the dim sum tea house from London, Yauatcha turns five in India. To celebrate this, the restaurant has a new menu with many new dishes.
Chef Wang Yixuan has created a menu that comprises dim sum, wok dishes and desserts and according to him, the menu showcases Chinese traditions. Chef also says that the inspiration for the menu was from the ingredients. He then used these to balance the flavuors and create these dishes.
The new dishes on the menu include Mandarin dumpling, mushroom spring roll with black truffle, radish puff, spicy pork wanton in Szechuan sauce, spicy hargau and more dim sums.
Wok dishes include spicy aubergine, French bean and okra, lotus leaf wrapped fried rice with shitake mushrooms and edemame, pork belly yellow bean sauce with mantou and Sichuan style lobster with vermicelli.
New desserts on the menu are eggless chocolate pebble and blueberry pistachio to name a couple.
The menu is available a la carte and all day for the guests to order.
At Yauatcha.