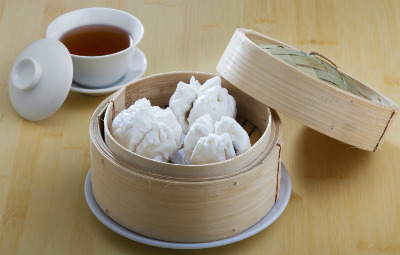 Yum Cha Festival at all Mainland China outlets.
Yum Cha is an ancient ritual of tea - tasting with light food, usually with dim sums. As tea's ability to aid in digestion and cleanse the palate became known, Chinese tea house proprietors began accompanying a variety of snacks along with tea, eventually the Yum Cha etiquette of drinking tea and eating dim sums became a common practise.
The chefs at Mainland China combine fresh and crunchy vegetables such as pak choy, bamboo fungus, lotus leaf and water chestnut, with seafood like crab and prawns, tender roasted meats, sauces and spices in rice paper rolls, dumplings, steamed buns and puffs. All this can be enjoyed as a light brunch or a nibble with afternoon tea. Starting from a variety of assorted vegetarian and non-vegetarian dim sums at the Yam Cha Festival.
The light, steamed and baked delicacies rejuvenated Silk Route travellers for centuries.
A meal for two is approximately Rs.1000