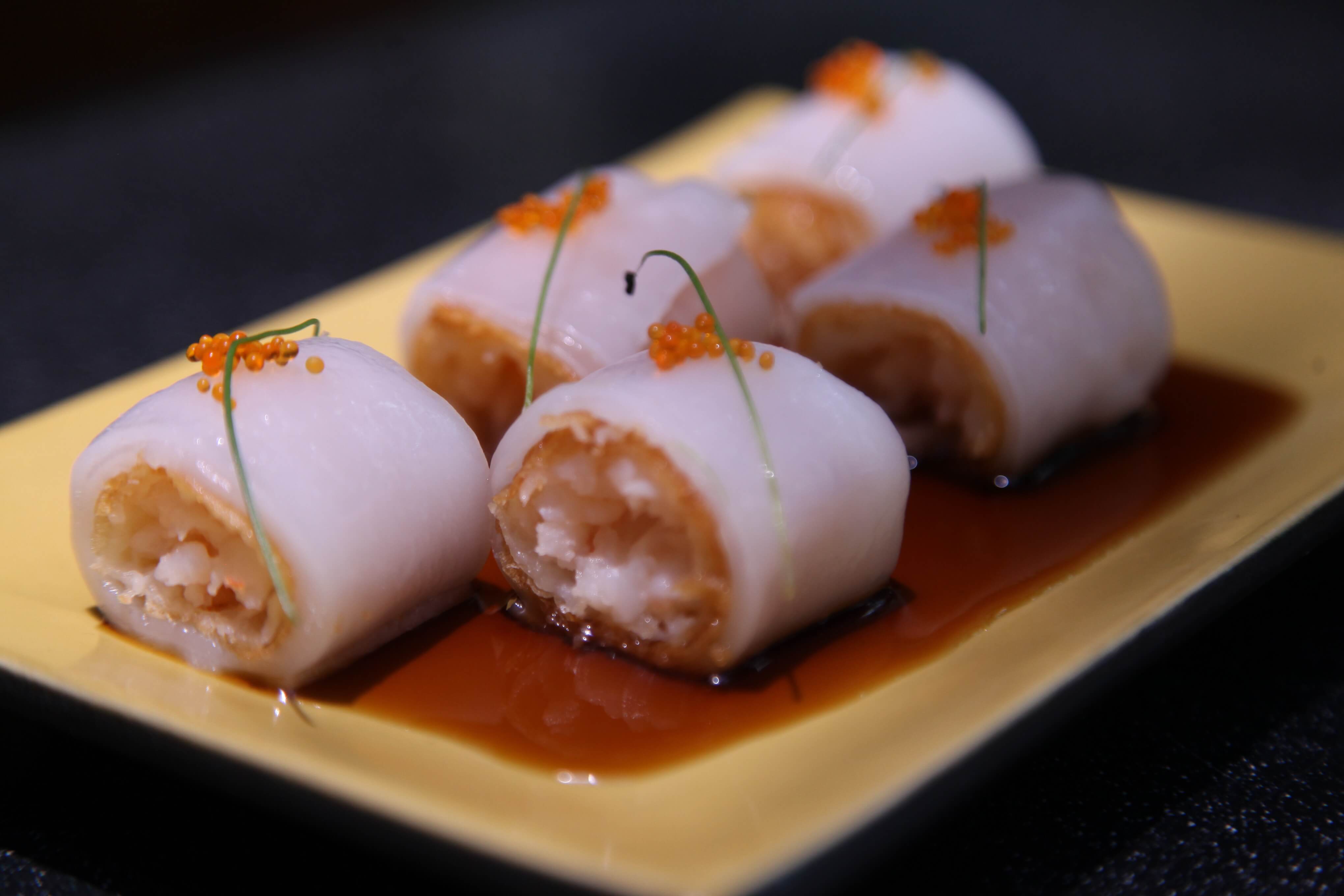 The perfect answer to Maggi noodles is to get off your couch and have some real Asian food. Zen at the Leela Palace has a new menu and it is as authentic as it gets. The chefs have been brought down specially from Megu at the Leela Palace Delhi, easily the best Japanese restaurant in this part of the globe.
The new menu emcompasses many more Asian cuisines than before. The amuse bouche was a Shira Ae, Spinach and Tofu with Sesame Seeds. What stood out among the starters Chinese Duck Dalad with Microgreens, the Mushroom Cheong Fun, trio of mushrooms wrapped in rice paper sheets and the Maki rolls. The Tom Kha Gai, Thai soup is just coconutty enough to warm up your soul.
Among the vegetarian mains the Tofu steaks and the Oriental Curry served with a Goat Cheese Pouch stood out. The grilled prawns with Soy Butter and the Kaow Soi Gai and Thai Chicken Curry with Crispy Noodles were clear winners. Another recommendation would be the Stir Fried Tenderloin, with Black Pepper Sauce.
The menu has many more shades than before seeing how nowadays Asian really does mean Pan Asian and not just Chinese. A welcome change and a trend fine dine restaurants are embracing more and more. Well we certainly were glad when the Sao Thome Chocolate Mousse was served, topped with Pomegranate Sorbet.
Zen, The Leela Palace Bangalore, #23, Kodihalli, Old Airport Road, Bangalore