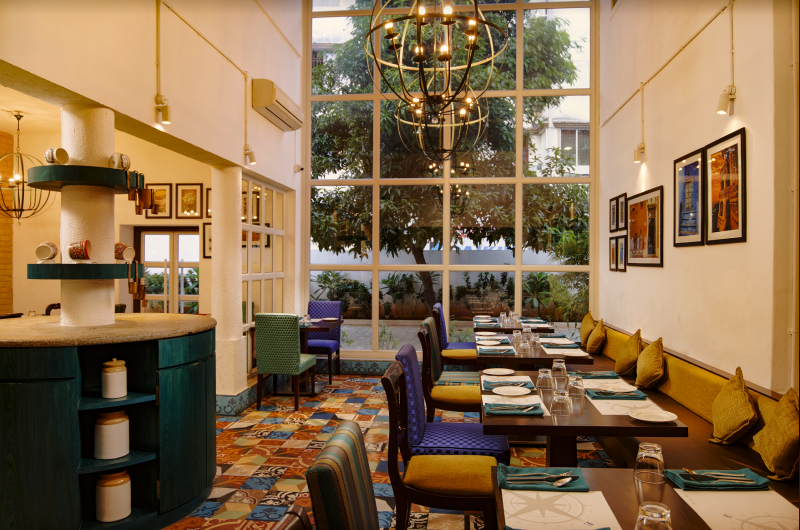 Bombay Brasserie Launched In Indiranagar
Bombay Brasserie is the new restaurant in town to join the others in Indiranagar. The food features the "best of Indian cuisine to the armchair traveller".
This Bombay Brasserie will be country's fifth outlet and is franchised to MRS Hospitality and managed by Aravind Rajasekaran and Santhosh Rajasekaran, who are making their way into the hospitality space. The Brand Director, Shikha Nath says, "Bombay Brasserie focuses on flavours that have never been tried before, twisting traditional recipes to suit today's tastes. We use regionally-sourced ingredients, like aam papad from Amritsar, kashundi from Bengal and malwani masala from the Konkan belt. After much research and trial, the menu showcases recipes from across India that are completely unique. Your culinary journey begins here, at Bombay Brasserie."
The bar is called the Patiala Bar with Indian cocktails like Southern Express and Fauli Party Special.
They also have a high tea menu called "High Chai" which is created to suit late lunches and corporate meetings. Bun-Paos, Bombay Toasties, chaat, small plates and rolls are featured on the high tea menu.
At Bombay Brasserie.