Maria Isabel Pol, a Filpina, married a man from Kerala and moved there to live with him. When in Kerala, she realised quickly it wasn't the place for her. So she and her husband moved to Bangalore in March 2020.
She now feels at home deep in JP Nagar in south Bangalore. She says that the culture here is similar to that of her native country. 
But she missed Filipino food. To solve that — during the coronavirus lockdown at that — was to become a home cook. So she started Cucina de Maria. (Maria's Kitchen, in Spanish. You might know that Spanish is dominant in Pinoy culture ("Pinoy' is parlance for "Filipino.)
Spanish was the official language of the Philippines for over three centuries, from the beginning of Spanish rule in the late 16th century, until 1898, when the islands were ceded to the United States. Spanish remained co-official, along with English, until 1987. The present Constitution  re-designates Spanish as an "optional and voluntary language". (Wikipedia).
Naturally the Spanish influence extends to food. The use of chillies, peppercorn and how they like to eat Sisig with their drinks. Much like tapas.
The dish Maria Isabel most wants to share with Indians is Adobo. The "d" in Adobo is a soft "d" ("ah-dhoh-boh"). This is the Filipino  national dish and in Spanish it means marinade.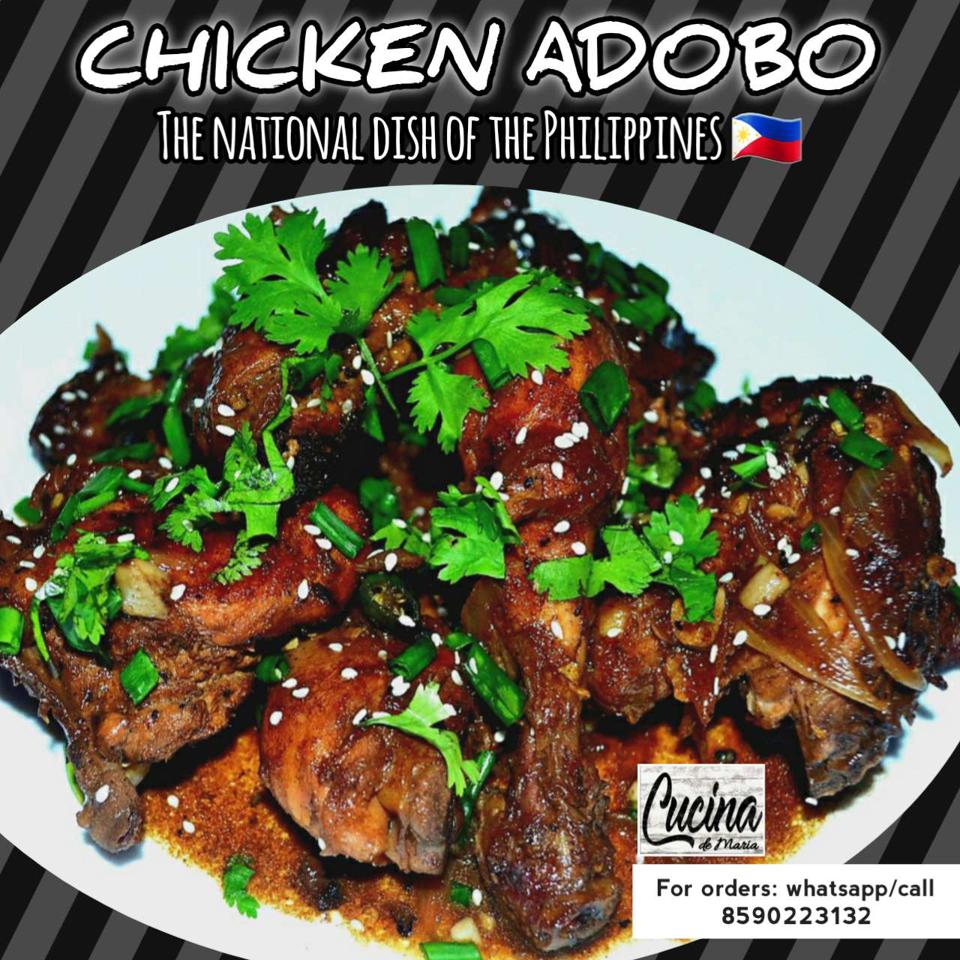 The dish is a sweet and savoury marinade made with vinegar, soya sauce, and then the meat, either chicken or pork, is fried. "Many Indians say it is like teriyaki," Maria Isabel told Explocity, "but I don't think so. It is very different in taste." 
Maria Isabel comes from a family of home cooks. She being the youngest in her family would take on the role of her mother's assistant. Up at 3am, they would go to the market and start cooking so that the food was displayed for customers by 6am. Her mother believed that customers deserved a good meal before going to the office by 8am. 
So what does Maria Isabel's mother think of her running her own food business? "She has never tasted my cooking," Maria Isabel said. She said while her mother is surprised, she's very happy for her. 
More about Filipino food; they eat a lot of meat, most of it with rice. They also eat spring rolls and a lot of "lechon" (meaning roasted) meats. Maria Isabel's favourite dish is Lechon Manok, or roast chicken.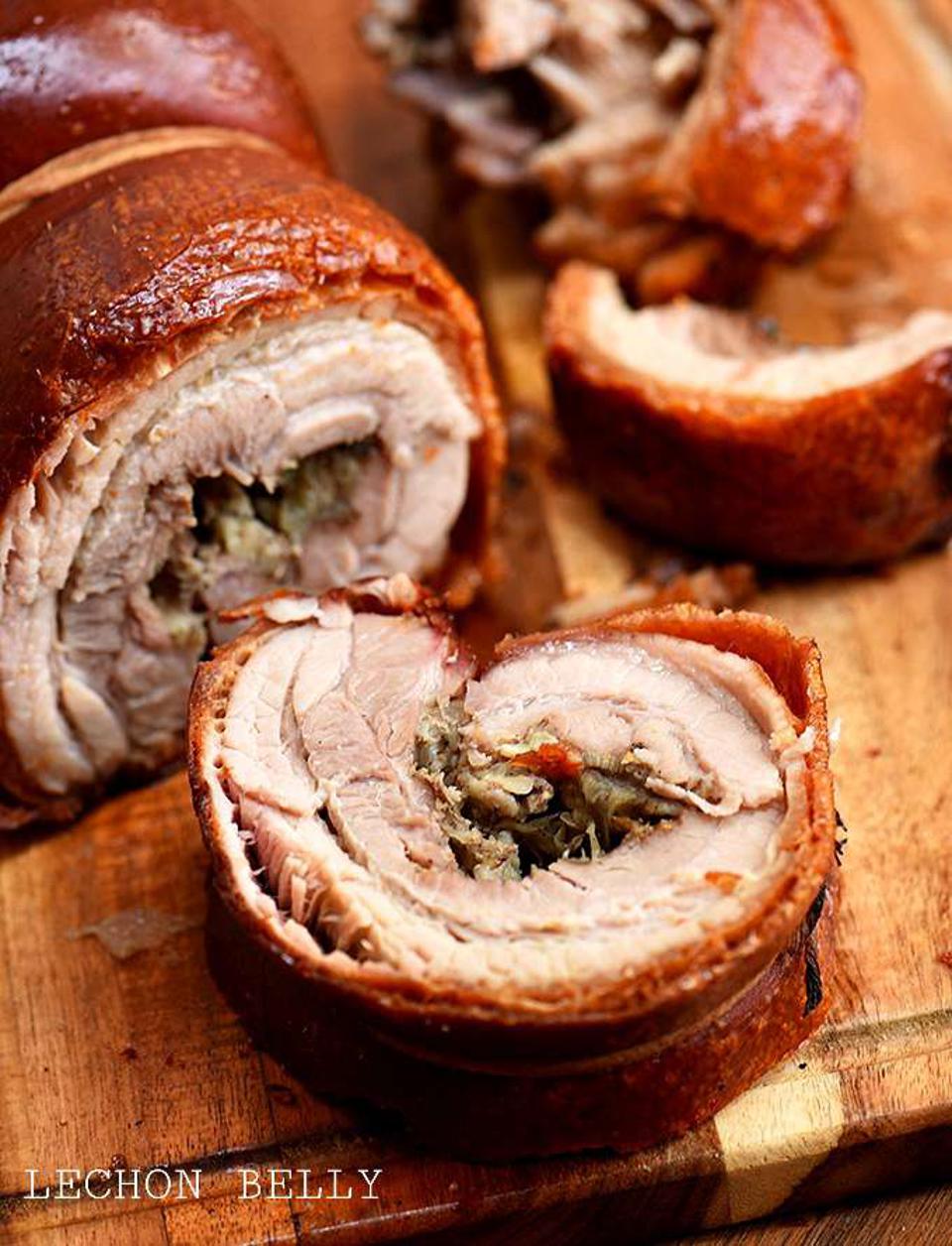 Right now the home cook delivers from her kitchen in Bilekahalli via any pick-up service preferred by customers. But soon she plans to open a restaurant. "We love karaoke so I'd like to open a place with authentic Filipino food and vibe," she said. 
Through the process she hopes to make a lot of "kabayan", Tagalog for "friends". 
Here is the recipe from Maria Isabel Pol. Go ahead and try it at home but remember, it can never be quite as authentic as when it is handmade by a Filipina.
ADOBO RECIPE:
Ingredients
1 cup white vinegar
¼ cup soy sauce
1 whole garlic bulb, smashed and peeled
2 teaspoons salt
1 teaspoon coarsely ground pepper
2 pieces bay leaf
2 pounds bone-in chicken thighs or drumsticks
1 teaspoon oil
1 cup water
Directions
In a shallow dish, combine the first six ingredients. Add chicken, cover and refrigerate for 20-30 minutes. Strain the marinade and reserve for later. Pat the chicken dry.
In a large skillet, heat oil over medium heat and brown the chicken. Stir in water and the reserved marinade. Bring to a boil. Reduce heat and simmer, uncovered till the chicken is no longer pink and the sauce is slightly thickened, about 20-25 minutes.
Discard the bay leaf. Serve chicken with cooking sauce if required.