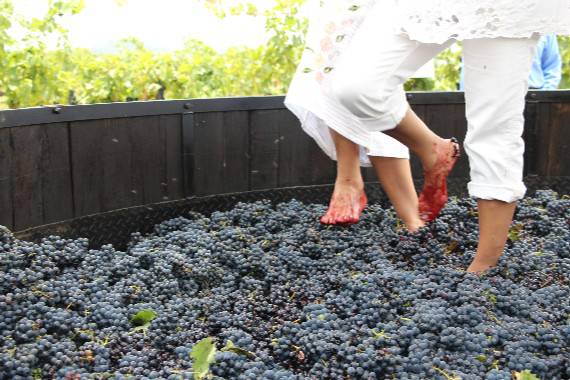 Imagine you and your partner are in a barrel of grapes - AKA your relationship. Things in your relationship are starting to fray, she doesn't know if she can depend on you, or you are reliable, like you used to be when your relationship was still new. In our day to day lives, we spend so much time on the mundane that we forget to indicate that we are still the same person we once were. She has switched on the bat signal, but you are too busy to respond. Now in this barrel of grapes, she's about to slip, she grabs on to you and you hold her close, telling her you will never let her fall. You will forever hold her close. 
The Den is giving you this chance at their Valentine's Day Sunday Brunch. The brunch will include a grape stomping session at The Creek followed by a buffet that is paired with wines and cocktails. 
We're anyway on our best behaviour on Valentine's Day so keep that up and the hotel may select you to be their "winner couple" and reward you with a gift hamper. 
Love is messy and so is grape stomping. On the other side, at least there is a fine wine. 
Where: The Creek at The Den
When: 14th February, Sunday
Time: 12:00 pm – 4:00 pm
Price: Starts from INR 1499+ taxes