A faithful companion, a stress buster to get through these times, or an altruistic need to do good, there has been an increase in dogs being rescued and adopted in Bangalore. Explocity spoke to Bismi Anil of Duma's Animal Welfare Trust who says there has been an increase in adoptions and most people are opting for Indie pups rather than breeds. "India has been handling the COVID crisis very well and maybe people want to show their patriotism and pride and that's why they are opting for Indies," says Bismi, giggling. Or so she hopes at least. 
Indies are also stronger, sturdy, more independent dogs. New dog owners probably feel more confident to raise an Indie than their high maintenance bred friends. Bismi says that while two to three pups would get adopted in a month, in the last two months Dumas got 10 to 12 pups adopted. And surprisingly, more females got adopted than males. Bismi offered no conjecture for this but she's delighted nonetheless.
But is this increase mainly because of the lockdown or is there more awareness for animal rights? Bismi says, "people have become way more compassionate during these times. We have also seen an increase in donations for our Trust." Also if working from home becomes the new norm, people feel like they have more capacity to care for a pet.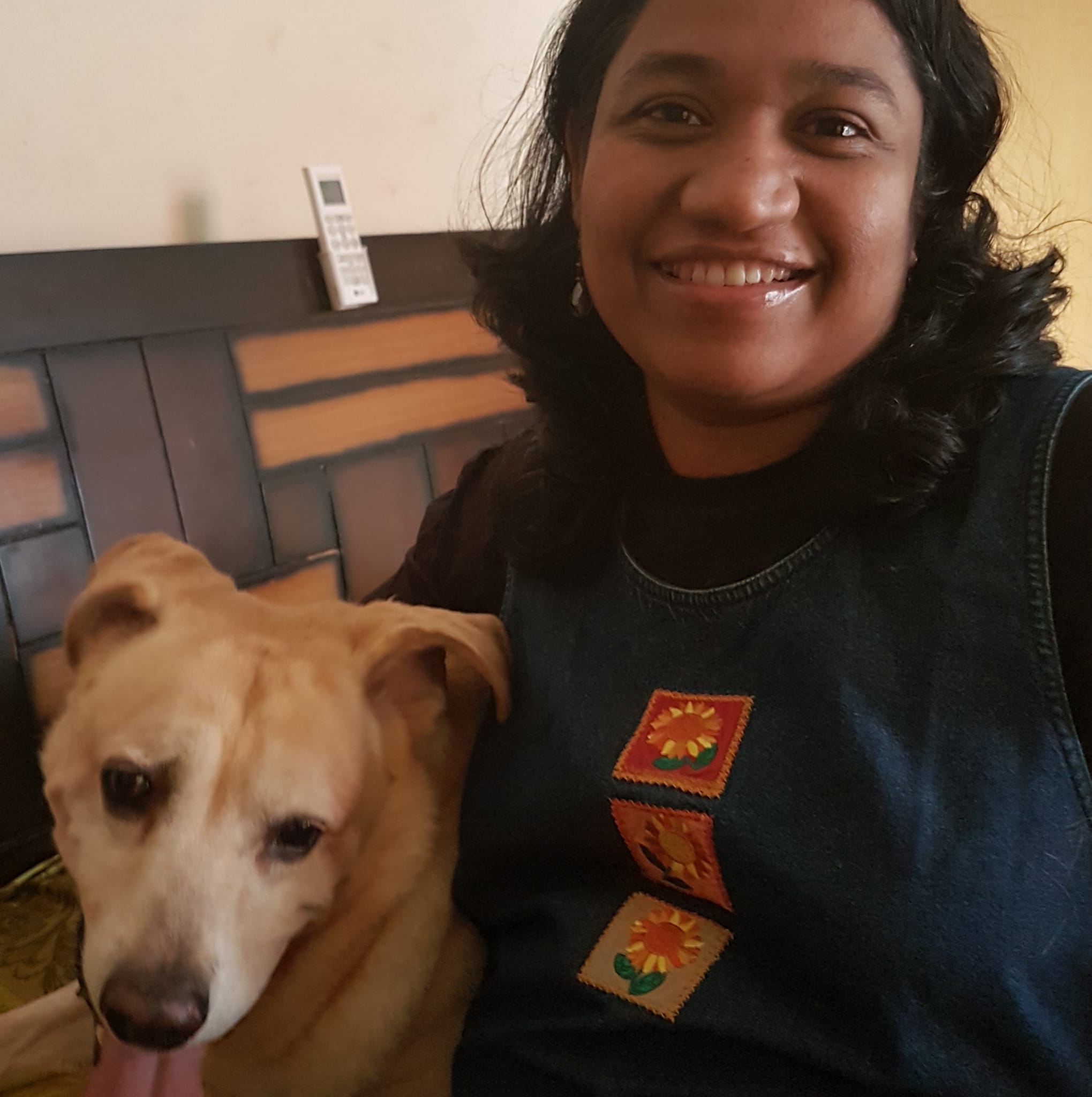 Siddarth Balachandran a working professional in Bangalore says, "we were planning to adopt a pup for our daughters fifth birthday in September. When the lockdown was announced, my wife and I felt we'd be able to dedicate more time to get used to our new pet so we adopted Loka." His wife saw a post on Instagram of an injured puppy who had met with a bike accident. Being anti-breeding, their hearts went out to Loka and they adopted her. 
We asked Bismi if COVID has also led to dogs being abandoned. "There is an increase in abandonment of breed dogs. This could be because of financial constraints." But Dumas follows a strict protocol for adoption. They have a questionnaire that covers primary caretaker, house size, if they will leash the dog, things like that. They then conduct an interview followed by a home visit. A contract is then then drawn up in the hope that the dog is secure from abandonment or ill treatment, followed by two weeks of monitoring. Pet parents are then counselled. 
Balachandran cautions that while they and their daughter love Loka, it is a mighty job to be a pet parent. 
Dumas also sells dog treats. Part of Bismi's activism has led her to closely understand the dietary requirements of the dogs. Her dog treats are supposedly delicious. Humans who have purchased this have said the smell itself makes them want to take a bite.