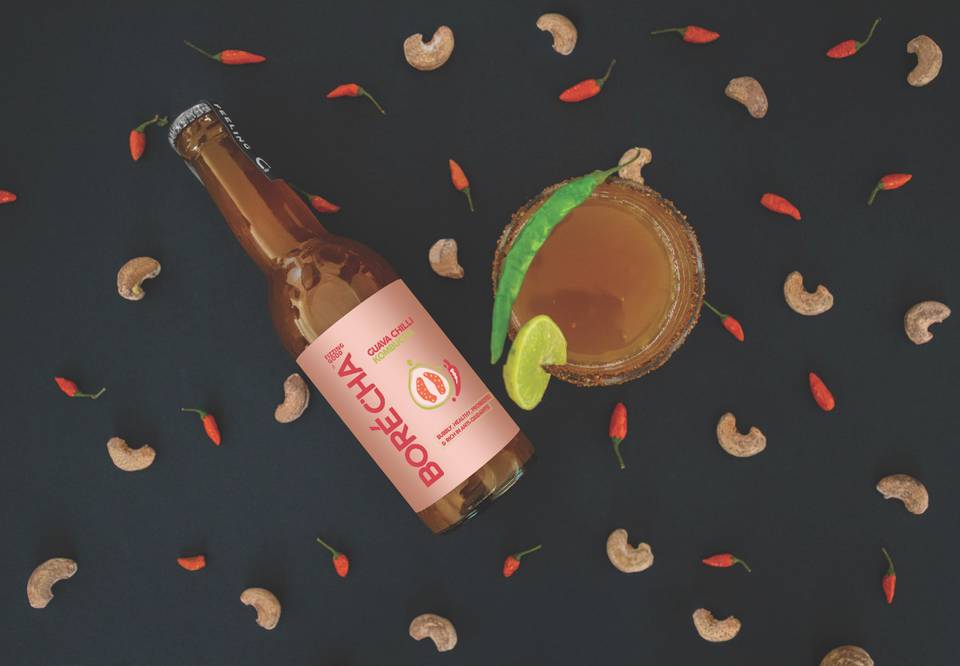 Pre-mixes and mixers are becoming a convenient way to make interesting cocktails at home. Covid has made us cautious but also brought out our creativity and curiosity of Bangaloreans. If you are looking for an intimate way to impress your boo while showing that you are current with the fermented food and drinks trend, here is a cocktail recipe to try. 
This is from a company called Borecha, that does flavoured kombucha and DIY cocktail kits. 
The cocktail is called Jungli Juice, the recipe is below:
Ingredients
·       Guava Chilli Borecha  - 100ml
·       Feni – 60ml
·       Red or Green Chilli – 1
·       Lemon – ½
·       A mix of chilli powder & salt
·       Whiskey glass
 Method
·       Dip the glass lip into a mix of chilli powder, salt and lemon juice to make a frosted rim.
·       Add ice cubes, lemon juice and a slit green chilli to a whiskey glass.
·       Add the feni and pour the Borecha 
You can get your Borecha wherever Borecha is sold like on Amazon and on Borecha.com