His title was Ganakalabhushana Mridanga Chakravarthy Dr. T A S Mani. His name, Thodikolam Arunachalam Subramaniam or TAS Mani (aka "TAS-Mani" or simply, Mr. Mani to his friends and fans in Europe), passed away very suddenly in Bangalore on the 14th of March, 2020. He was 83.
An extraordinary musician, a mridangam player par excellence, known not only for his rhythmic knowledge and brilliance, but for his tasteful accompaniment that enhanced the performances of Carnatic music legends like MS Subbulakshmi, DK Pattammal, MD Ramanthan, Semmangudi Srinivasa Iyer, Lalgudi Jayaraman, S Balachander, S Ramanathan, Doreswamy Iyengar, to name just a few. TAS Mani was classified in the Top A category of the AIR roster of musicians and had, over many decades, been featured in National Program concerts and Sangeet Sammelan festivals. He was a faculty member of the Bangalore Bharatiya Vidya Bhavan and visiting Professor at the Music Department of Bangalore University. 
This alone would have guaranteed him a place in the pantheon of great Indian musicians, but TAS Mani had the vision to unlock the secrets of the Carnatic rhythm system and make it accessible to everyone. He thus founded the unique institution, the Karnataka College of Percussion (known more popularly as KCP), more than half a century ago. This was quite a paradigm shift at that time, a startling change from the traditional Guru-Shishya or Teacher-Student relationship. Through the school he was able to literally train hundreds of musicians, both Indian and non-Indians, particularly from the community of international jazz musicians.
While much will be written in tribute to this great musician, I would like to recount my relationship with him as a teacher, colleague, friend and yes, we became family, too!
If my memory serves me right, I met Mr. Mani during 1977. What struck me immediately was his open-mindedness and immediate acceptance of my ideas; to integrate South Indian rhythmic patterns into my drumset techniques. I was welcomed into the KCP family and became a regular fixture in their daily lives and the first drum set player in his groundbreaking "Tala Tarangini Ensemble", which featured 14 percussion instruments from all over India. Mr. Mani's generosity in sharing his vast knowledge knew no bounds and soon I began to fill up dozens of notebooks (no laptops in those days ☺) with Solkattus, Moras and Korvais.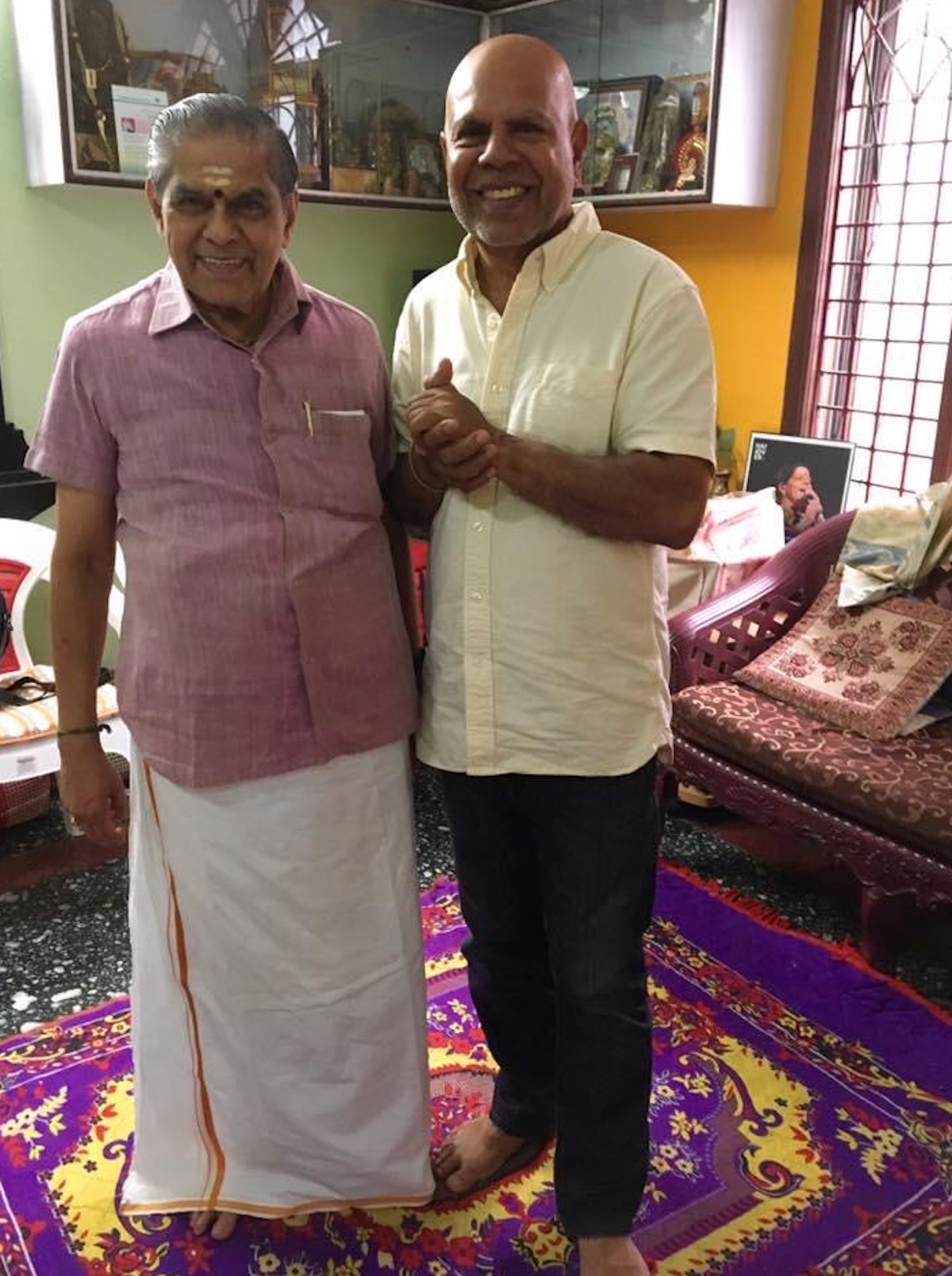 Meeting Mr. Mani and the KCP was a watershed moment in my musical career. But looking back, it was, in a sense, a turning point for them too. In spite of his status within the Indian music community, Mr. Mani was open to exploring new musical genres. Realising this, I convinced him to bring a small KCP ensemble to Calcutta in 1978, to interact with the legendary German rock group Embryo. This experience was the prelude to the chapter in their musical history that made Mr. Mani, his wife Rama Mani, a brilliant singer and composer, and KCP, household names in Europe and the world. Their work with some of the finest international musicians like Charlie Mariano, Oriental Wind, WDR Big Band, London Philharmonic Orchestra, Khanda, Madras Special, etc. has been well documented.
Over the last 40-odd years, I have been on countless tours with Mr. Mani and KCP. I've had the privilege to witness firsthand his ability to work out complex rhythmic patterns and instantly play them, or recite them, using Konakol syllables, a phenomenal expertise. 
We also had a lot of fun on the road, sharing anecdotes about the great Carnatic musicians, whom he had met and played with. He was a most giving and open man, willing to share his knowledge with anyone who showed an interest. He was generous not only in sharing his wealth of knowledge, but often stepped in to help out when family members or KCP colleagues were in financial need. It was a pleasure and an honour to know Mr Mani, he leaves behind an amazing legacy.
TAS Mani is survived by his wife renowned Carnatic singer, Rama Mani and son percussionist Karthik Mani, who is very well-known in Bangalore for his eclectic style and virtuosity across rhythm genres and styles.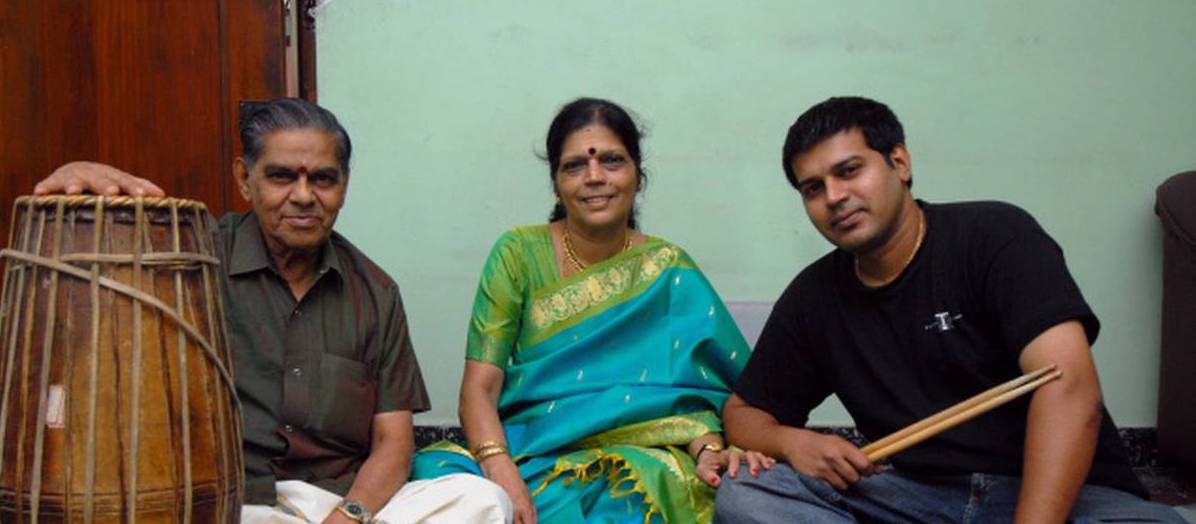 ABOUT RAMESH SHOTHAM
'All music is, in some sense, a journey, but some musicians travel further than others. Percussionist Ramesh Shotham is one such. Originally a rock drummer with one of India's most successful bands Human Bondage, he underwent something of a conversion in the mid 1970s and was drawn back towards Canatic music, the music of his homeland. 
His work includes collaborating in the 1990s with jazz visionaries like saxophonists Steve Coleman and Charlie Mariano, composer Carla Bley and oud player Rabih Abou Khalil. His own group, Madras Special, was a "summation of all that he has learnt and discovered along the way."  - Cormac Larkin, Irish Sunday Tribune.
Based in Germany, since the early 1980s, Shotham chose to live permanently in the city of Cologne around 1990, and became a German citizen in the year 2000.
Shotham's arsenal includes a bewildering array of percussion ranging from diverse Indian traditional drums to selected pieces of the modern drum kit. 
His work with the Carla Bley Big Band (Escalator Over The Hill), the WDR Big Band (Sketches of Bangalore / Karnataka College of Percussion, Niedecken's 'Deutschlandlieder'), BujazzO (Tour of India during the German Cultural Year 2011) and Phoenix Foundation (Indian Tour 2013), is well documented.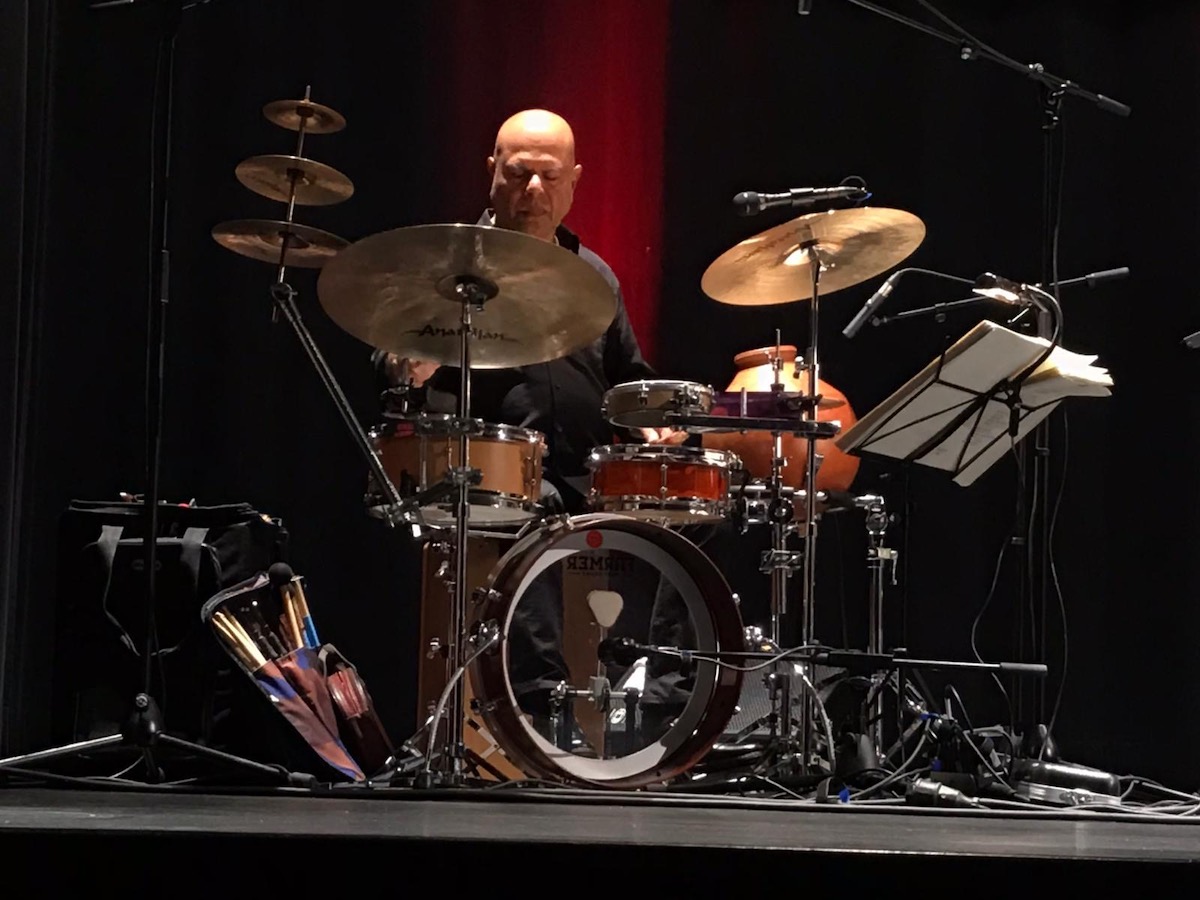 He has been closely associated with the Renga project of the LPO (London Philharmonic Orchestra), playing original 'World Music' compositions with some of the finest classical musicians from London. His forays into the Western Classical world also saw him playing percussion in Nationaltheater Mannheim's production of the Baroque Opera 'Alessandro', directed by the famous Günter Krämer.
Shotham also teaches. He has created special concepts for teaching rhythms to musicians (as well as to lay people), based on the unique drum language and mathematics of the music of South India. 'GlobalTala' and 'Talking Rhythm' Workshops represent these concepts

Lead picture: courtesy the Mani family, originally published in The Hindu in 2015. We thank them for this.