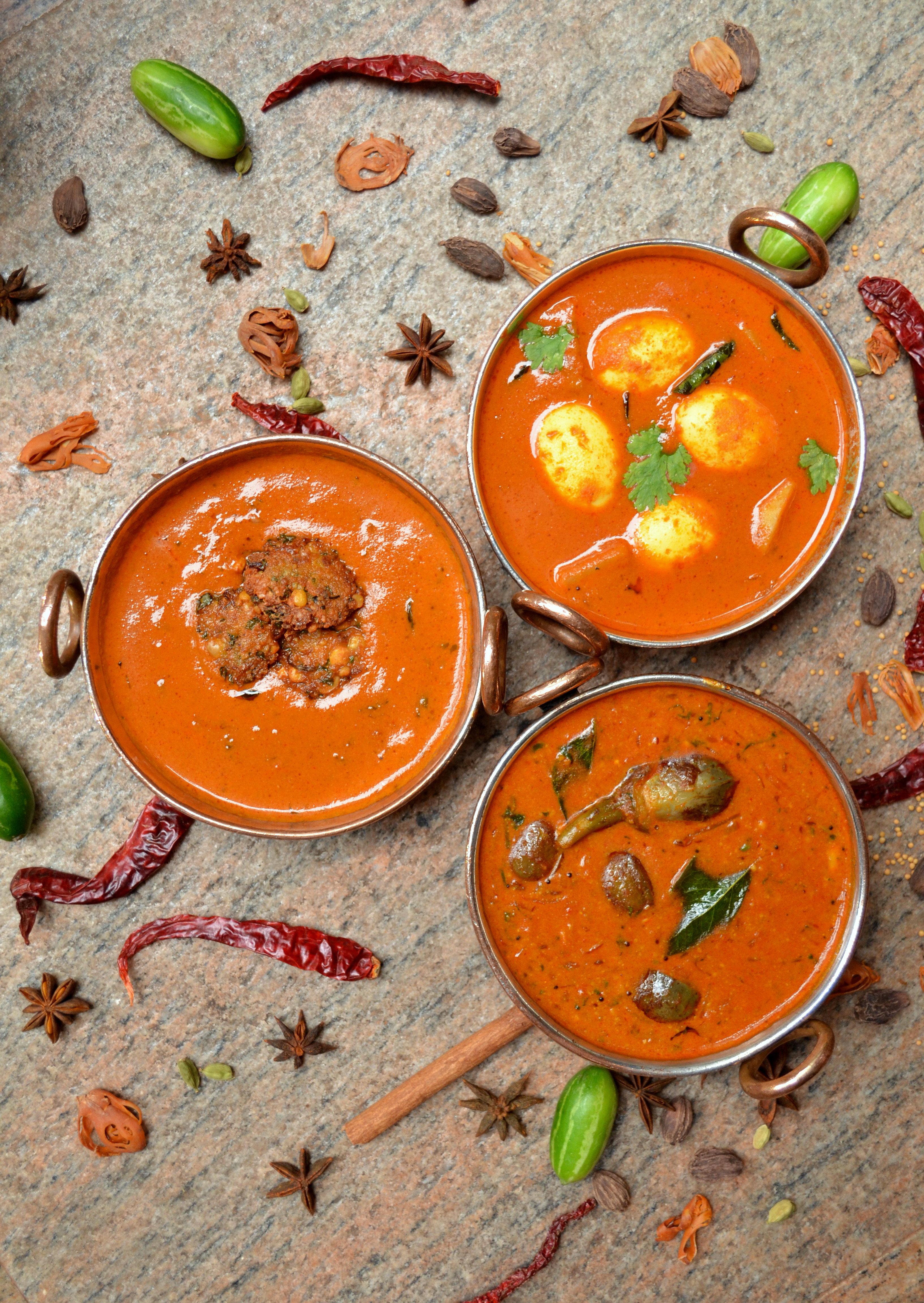 The table at theAromas of Andhra at Jamavar the Leela Palacerestaurant was laid with silverware, water goblets, and a maroon and gold menu mentioning what's on offer for their newest promotion, "Aromas of Andhra." In a few minutes the servers brought in the condiments of pickles and chutney's to the table as Chef Bhaskar Rao inspected them. Chef Dominic Gerard accompanied Chef Bhaskar, fondly known as "Anna Chef", because he is quite the bossman.

The pickles and chutneys that Anna Chef was inspecting are made in house. Just before he came in, he tempered the condiments so the flavours were still fresh.

Andhra food has a reputation of being nothing but spicy. But each spice is different tasting. Like the Amaravathi Kodi Roast had the spice of curry leaves and green chillies, while the Royyala Miriyalu Vepudu was dominated by the spice of pepper.

Even for the entrees, the Gongoora Mamsam, made with gongura chillies is actually more sour tasting. This gongura chilli with the sorrel leaves gives the dish more of a tang quality than a hit.

Fascinatingly, the vegetarian items on the menu are all lightly spiced, just for flavour. There are Vadas, Pakodas and Bajjis that go with the freshly made coconut and mint chutneys. Even the entrees feature seasonal vegetables like Ivy Gourd, Bottle Gourd and Baby Brinjal.

Another interesting fact about Andhra cuisine is the famous Biryani. While dining at the Jamavar, you will taste Chef Bhaskar's authentic Andhra Biryani. It is not greasy or with pieces of chunky meat. The version you are so used to eating is the Muslim variety. The other Andhra Biryani is light and flavourful.

For dessert there is Pootha Rekulu and Kakinada Kaja.

This menu is available till 20 September at the hotel. This format is the set menu that gives you an introduction to Andhra cuisine, outside of the Hyderabadi Biryani. There is also a full menu for those slightly better oriented with the Andhras.