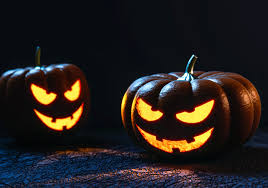 Be the most terrifying host with a Halloween at home that no one will forget. The spooky jack o' lantern is easy enough to put together. But how do you make your jack o' lantern come alive? It's easy and fun. This party menu has all the party basics - chips, guac and salsa. Some natural food colour will make your drinks terrifying too.
These ideas are easy enough for your kids to do. Watch the video to get some playful idea for you and your kids to make you the best hosts. Guaranteed to make you the Halloween host every year.
Now that we've taken care of the menu, focus on what your costume will be.
https://youtu.be/SpdVGUcTHS4