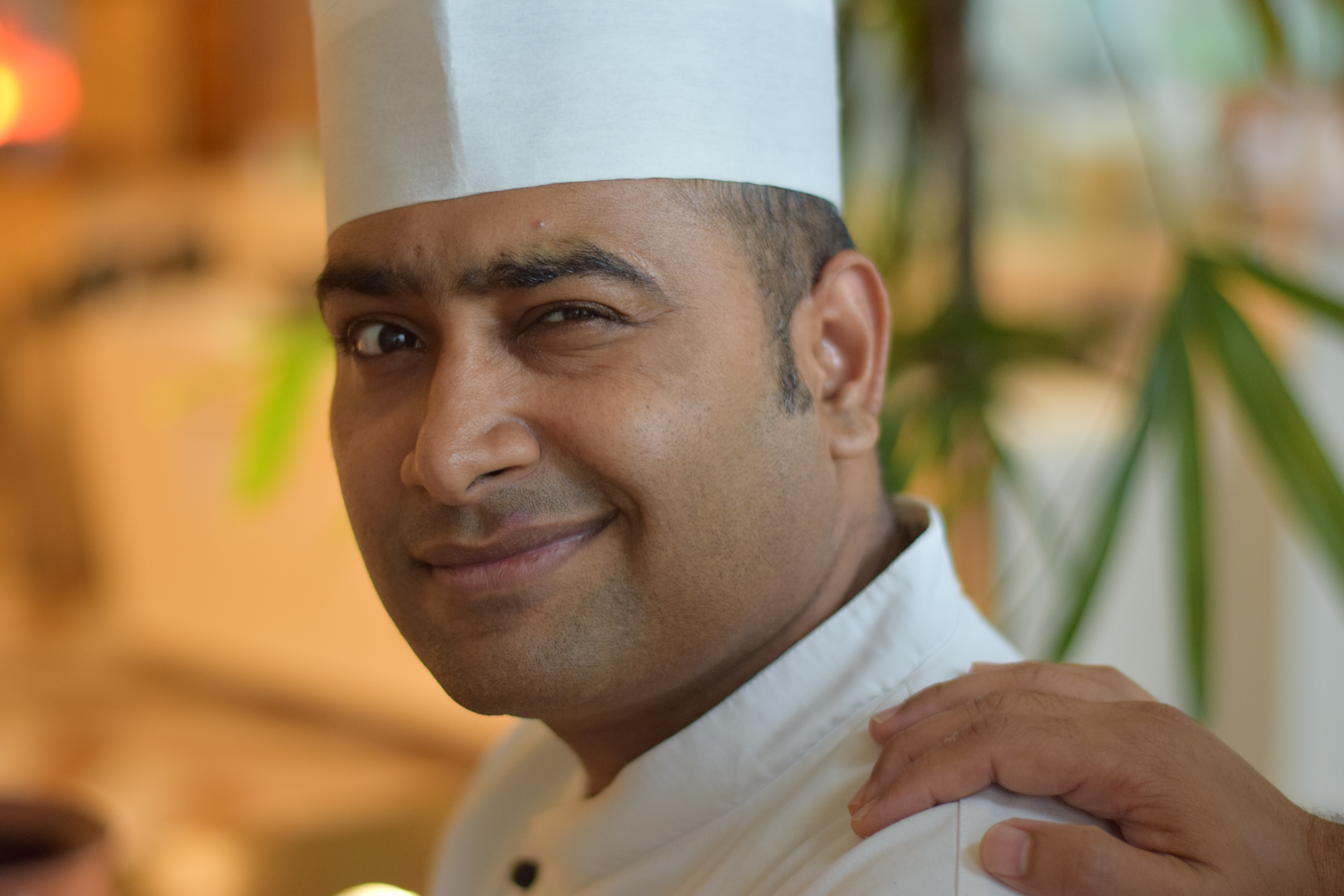 Chef Ansar Ali is the chef at Feast, Sheraton Grand Bangalore Hotel at Brigade Gateway. In conversation with Explocity, he talks about his mother's cooking and how that led him to make a career choice.
Where did you grow up?
I grew up in Orissa.
What led you to becoming a chef?
During school days I used to see mom cooking breads and delicious kebab and biryani. I wished to bring the joy and happiness that the mom-made food got me, for everyone.
How long have you been a chef?
I have been a chef for 18 Years.
What do you enjoy more? Cooking or creating?
Cooking.
Do you feel there is virtue in preserving the authenticity of cuisine?
Yes.
What dishes do you like eating the most?
Hyderabadi Haleem.
What's your least favourite dish?
Eating Salads.
How long have you been in Bangalore?
25 years.
Do you like it here?
Yes