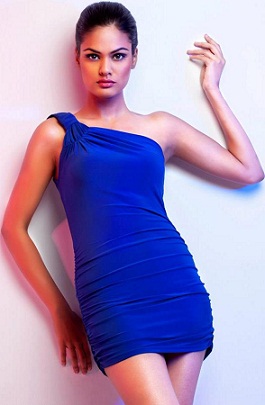 Having just finished a stint with Manoviraj Khosla's latest collection, Noyonita is flush with her successes in the world of fashion.
Which big shot designer do you dream of working with?
There are so many! But I'm going to say Manish Malhotra because I love his clothes. Every season he comes out with different stuff that's both intricate and innovative.
Would you share a beauty tip with us?
Stay happy and you'll always look your best. Also drink lots of water and eat healthy.
How do you stay so trim?
Well, I'm lucky that my metabolic rate is super fast and I can eat pretty much anything I want. But I try to watch my portions, eat lots of fruits and veggies and consume less oil.
Have you ever considered a career on the big screen?
I would like to see my career go down that path, but right now I'm going to focus on my modelling.
Is there a model that you look up to?
I really admire Carol Gracias. She got such a great skin tone and I love how confident and comfortable she is.