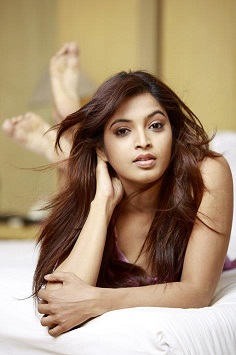 With her recent Tamil flick 'Soodhu Kavvum' making waves, Sanchita Shetty is currently filming 'Pizza 2: The Villa', which is slated for release this August.
What does it take to become an actress in the industry today?
You need to be educated and put in as much hard work and commitment as possible.
What is you dream role?
I would love to act in an art movie that is woman-centric.
Would you share a beauty tip with us?
It's important to stay hydrated all the time. Keep taking sips of water or juice at regular intervals during the day.
How do you stay fit?
I go to the gym everyday. I also practise yoga, aerobics and dance.
Which actors do you look up to?
I've learnt a lot from Simran and Kajol.
What do you always carry in your bag?
I don't step out without my lip balm, kajal, sunscreen, and a pack of Orbit.