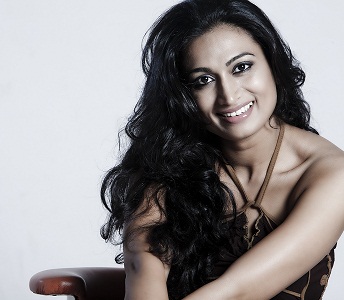 Still basking in the success of 'Simpallag Ondu Love Story', Shwetha Srivatsav is in no hurry to add movies to her kitty.
Which big shot actor do you dream of working with?
I wish to work with Ananth Nag someday.
What is your dream role?
I would like to play a dancer.
How do you keep fit?
I drink a glass of warm water with wheatgrass powder as soon as I wake up in the morning. I never skip my gym routine. There's no shortcut to fitness. You've got to sweat it out!
Which female actors do you look up to?
I absolutely adore Kalpana, Madhuri Dixit, Meryl Streep and Penelope Cruz.
Would you venture out to work on films in other languages?
If I got such an opportunity, I wouldn't turn it down. But I would always come back to Kannada movies.