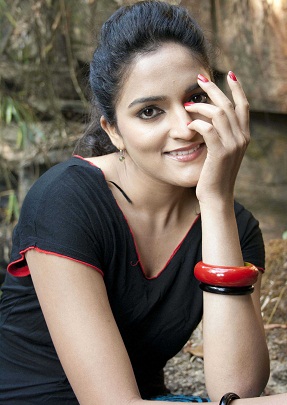 Sheer luck might've gotten her the chance to play her dream role so early in her career. But Sukrutha Wagle is not taking things for granted.
Who is the one big shot actor you would like to work with?
I want to work with different directors. To me, they are the Gods of the industry.
Would you share a beauty tip with us?
I drink a glass of coconut water with lime as soon as I wake up in the morning. I follow it up with some soaked almonds and methi seeds.
How do you stay fit?
Well, unlike other actresses in the industry, I actually have to put on weight for my roles! However, I still do aerobics and hula hooping to stay fresh and energetic.
Which are the actresses that you look up to?
I think Priyanka Chopra is amazing!
What are the things that you always carry in your bag?
I always carry my lip balm, sunscreen lotion, aloe vera gel and bottle of water.