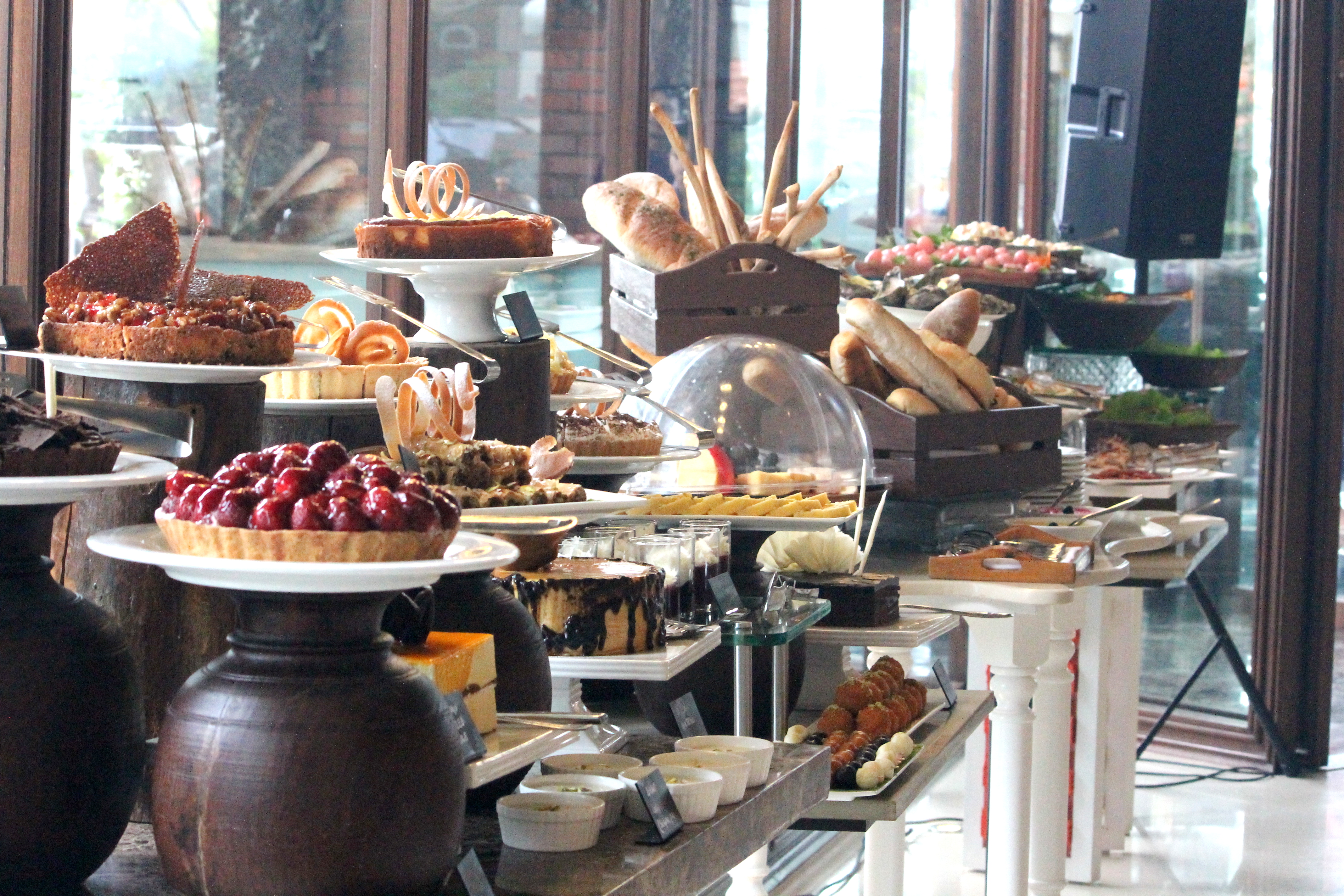 If breakfast is the king of all meals, brunch is its fat cousin. Packed with live counters, many different cuisines, a kids corner, desserts and more. Every Sunday, the brunch at Limelight at Royal Orchid has a new addition, the Champagne Sunday Brunch.
There are many live counters for the food. These include wood fired pizza counter, shawarma counter, chaats, pav bhaji and kheema pav, and Mongolian noodles. The rest of the spread has a salad bar, a biryani counter, Indian grills, dimsums, breads, Asian section and desserts. There is also a Khow Suey bar.
While the menu changes week on the week, the sections remain more or less the same. Some of the appetisers served are from the neighbouring Tiger Trail that serves food from the various tiger lying regions of the country.
In addition to the dessert bar there is a muffin corner with marshmallow, sprinkles, chocolate chips and other toppings.
The kids are kept busy with arts and crafts, face painting, jump around the bouncy castle and they can even make their own pizzas.
All this to the accompaniment of a two piece band.
The brunch at Royal Orchid can occupy your Sunday afternoon from 1230pm to 330pm. The prices for brunch as below.
Non-alcoholic brunch- Rs 1300 plus taxes per person
Alcoholic brunch- Rs 1800 plus taxes per person
Champagne brunch- Rs 2000 plus taxes per person
At Limelight, Hotel Royal Orchid, Airport Road.