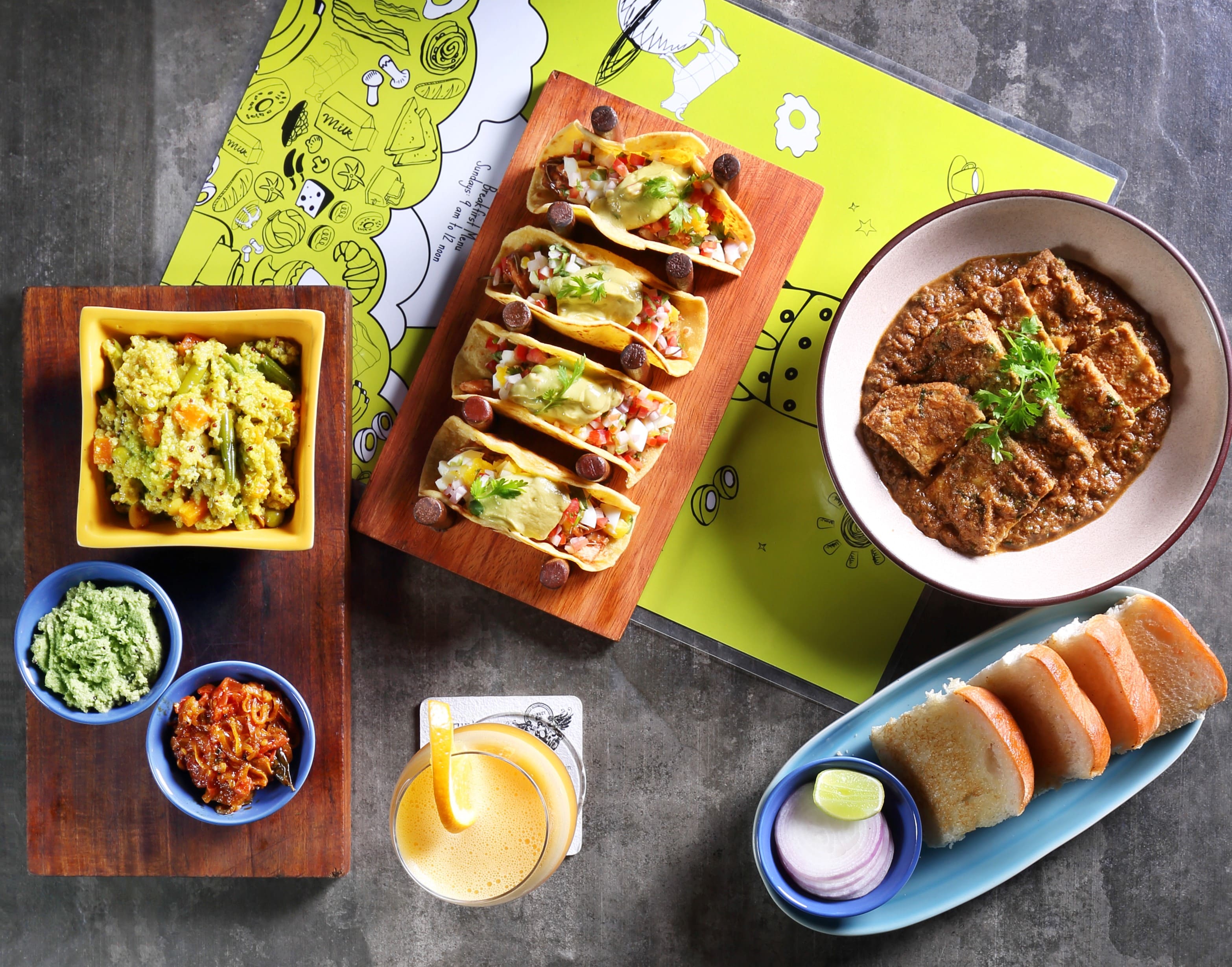 What's new on the menu at the Sunday breakfast menu at Monkey Bar are Parsi Curried Akuri with Malabari Paratha (with an option of Chamrajpet Style Crab Meat), Millet Upma, Breakfirst (not a typo) Tacos and Salted Caramel and Candied Fid Waffles.
Other than this, the restaurant continues to serve dishes from their EggHead section like the Goan Omelette Xacuti Curry, Spanish Omelette with Chorizo and The Pao Bhaji Cheesy Grits (we are in the South, after all). In keeping with the restaurant's new adventures with burgers, The Breakfirst Burger is grilled chicken, avocado, fried egg, cheddar and... onion jam.
Indian favourites are the Thela Sandwich, Mumbai Rarebit on Challah, Mutton Kheema Pav and the Kundapur Style Ghee Roast Chicken are reputedly, spicy.