Bangalore based Saahil Karmally "Melli" got his first electronic console at age 13. Which was not that long ago because the young music composer is only 21. His mother, a singer herself who used to perform in Bangalore with a few bands, gifted him the electronic console. Melli was hooked immediately and has been experimenting to find his voice through sound. 
In conversation with Explocity, Melli talks about the meaning of his name to the meanings hidden in his music. His Arabic influenced song "Habibi" is making waves in India and across the Gulf countries. 
While there is every evidence that classical Indian music has found expression in the different cultures that have traversed this country, the closest "foreign" music to Indian music appears to be Arabic pop. Songs like "Ya Mustafa" from Egypt released in 1960, were known widely across India for decades. 
More recently, in the 90s, Algerian Cheb Khaled's lilting emotional "Didi" was a huge hit in India. Admittedly, any song that has a family relationship in the title tends to have emotional mass appeal in India, whether by Jimmy Osmond ("Mother of Mine") or by jazz pianist Horace Silver ("Song For My Father"), and even "He Ain't Heavy, He's My Brother," by The Hollies. Many Hindi-speaking Indians in the 90s assumed that "Didi" (meaning "sister" in Hindi) was another sibling song, while it actually means "take it" in North African Arabic.
Melli believes we live in a time of great cultural divide at the moment and wants to bridge the gap through his music. "Habibi" means "darling" in Arabic. So through his song this young Bangalrean hopes that people from all backgrounds, cultures, religions, genders will come together to dance and listen to his music. 
What does Melli mean?
Melli is half the word mellifluously and half the word Karmally which is my surname. 
Does your music carry a message? What?
Yes, definitely does. The message is we are human after all, and we will all return to nature. So spread love, and forget cultural differences. In the times we live in, there is a cultural unrest, be it political or religious. People hate on another culture just because it is different from their own. This is true in not just India but in the rest of the world too. 
Where did you study music?
I started off learning by myself. A friend of mine Savio Mullin is a music producer. He started guiding me. I started at the age of 13. Then I went to Dubai to study music at SAE Institute. Though my mom is my main influence. She was in a band and used to play a 12 string guitar. She got me a console when I was 13 and taught me how electronic music works. I took off from there. 
Where do your musical influences come from? 
I look up to lots of artists. Dutch DJ Don Diablo has definitely influenced my sound. Martin Garrix is another. He's young and very good and achieved great things with his sound. 
Indian artists Lost Stories and Zaeden have played a big role in my freedom of sound. They are personal friends and I thank them for my entire career. They pushed my music in the famous Belgian music festival Tomorrowland. 
At the end of 2018 Zaeden played at New Horizon School to a crowd of about 6,000 people. He actually introduced me on stage and that has boosted my career. 
Do you speak Arabic?
No but I am now learning. The coronavirus lockdown has given me time to learn Arabic.
My mom's family is in Dubai. Growing up I spent a lot of time with my cousins there. So I imbibed the culture of not just Dubai but the entire Middle East. The food, music and the people are just lovely.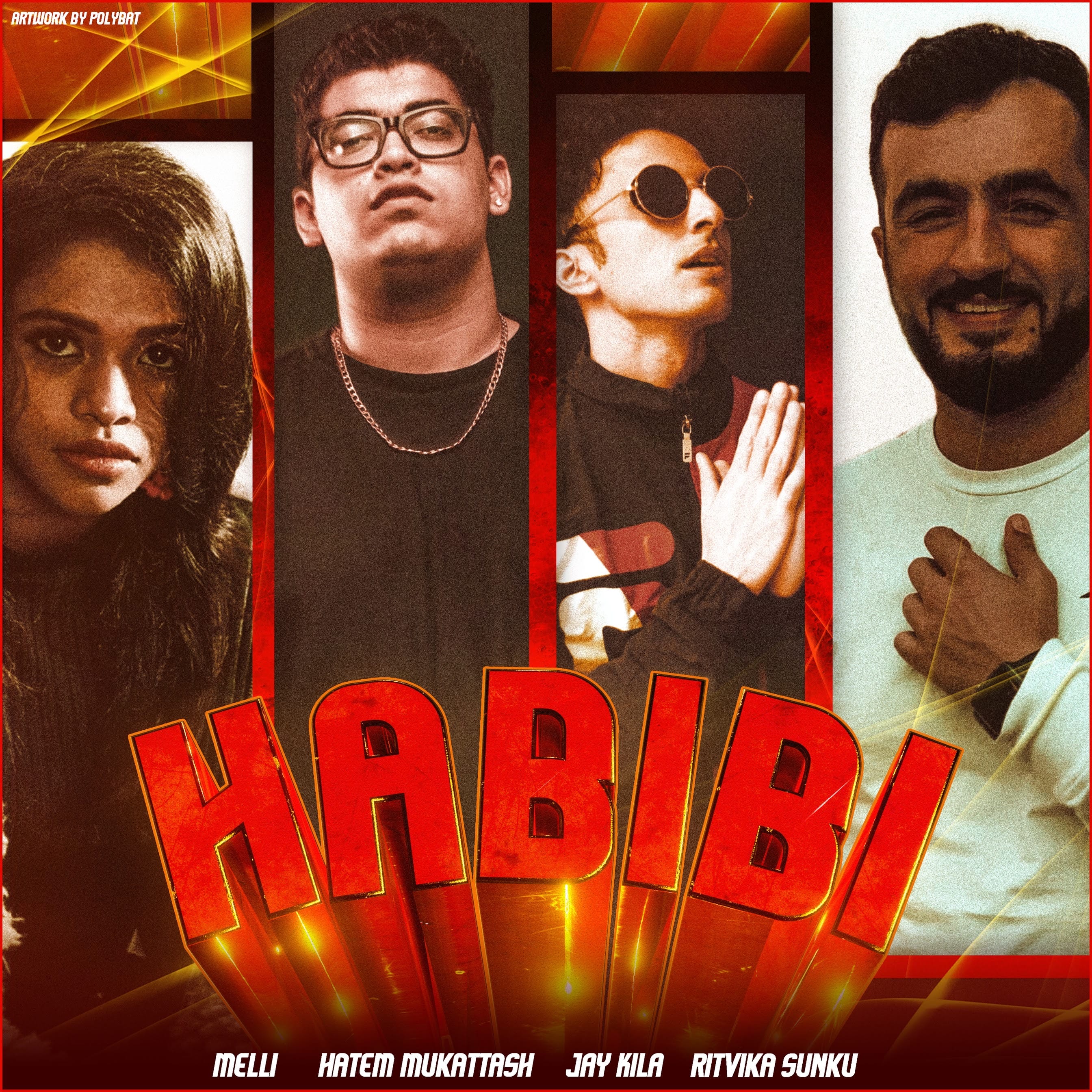 Name some Arabic songs that have become famous in India.
Khaled has inspired even Bollywood. There are a lot of influences in India like Saad Lamjarred, he's Moroccon but has blown up in Indian music industry. His music is played in all the clubs. 
Luckily for me, as an artist I'm allowed into all the clubs even though I just turned 21. I've been going to clubs to listen to music and perform for many years. Though in other countries it is a bit of an issue.
Tell me a little bit about the Arabic singer
Hatem Mukattash is an engineer by day and singer-songwriter by night. His background didn't really support his music, being an engineer was a safer option, economically at least. But we have very similar visions. So I told him we could make our dreams a reality together, so he can be an engineer by day. My cousin actually introduced us. She thought we would mesh together well and we really did.
Tell us more about your studio on Pottery Road. What do you do there?
It's basically a bedroom at home. I converted it to my studio when I got back. It took 4-5 months. We sealed off a portion, built a glass wall with soundproofing and acoustic treatment. I wake up and take my coffee to my studio. When I'm in my studio, it's my escape, like a temple. I lose track of time. I also love visual stuff like graphic design and videography so I'm trying to build those skills. 
If you could pick anyone in the world, which singer would ask out on a date?
I was going to say Dua Lipa but I'll go with Indian singer Vidya Voxx. Her music appeals to me. So I'd love to hear her side of the story. Her music is very modern and electronic. 
Listen to "Habibi" here: https://fanlink.to/habibi2020