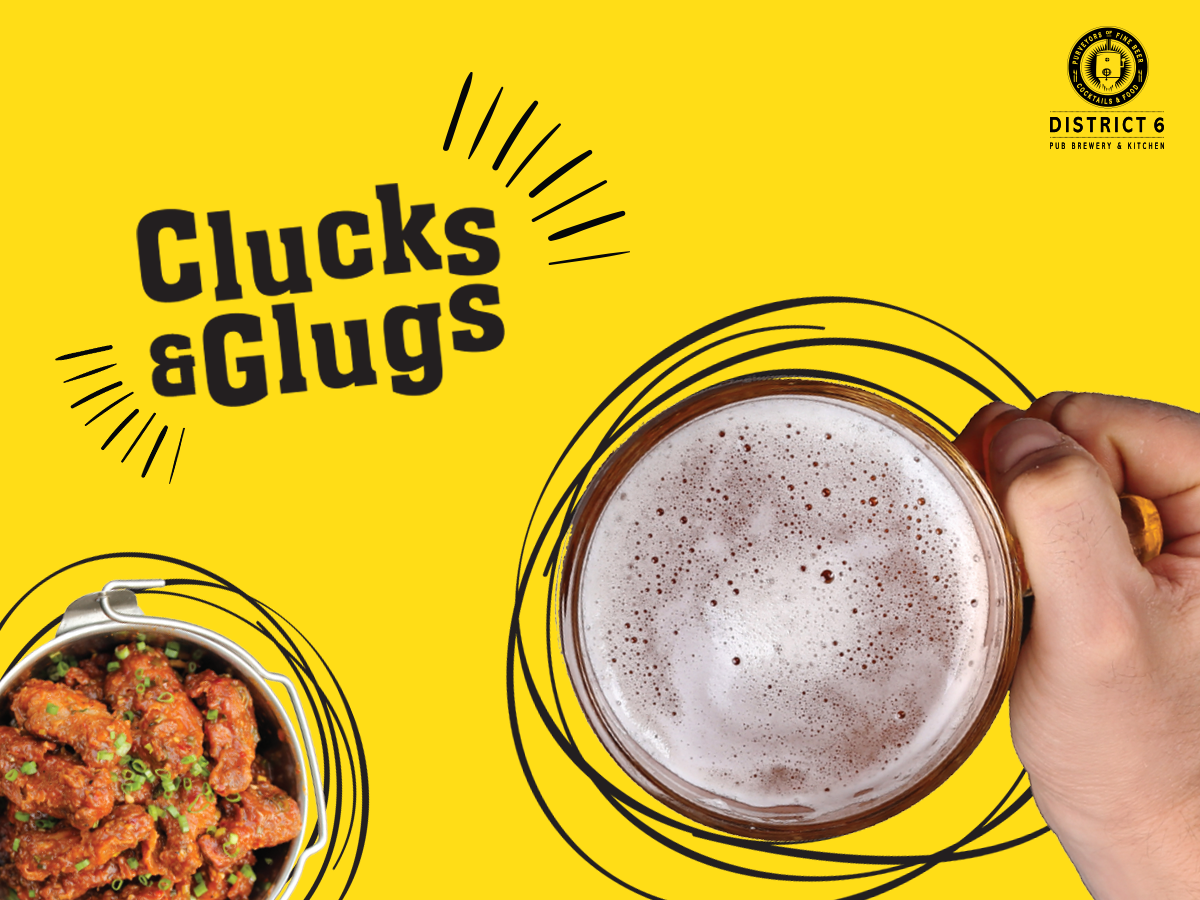 District 6, the brewery in Malleshwaram is hosting a new event, "Clucks & Glugs." The menu for the event has chicken wings with different styles of sauces and seasonings. The flavours include Chilli Garlic, Thai Chilli Basil and Lemongrass, Moroccan style Harrisa spice, coconutty Mangalorean,  Kasoori Methi and a Za'atar Spiced Butter Garlic.
The chicken wings buckets flavours of hot, medium or mild can be had alongside the German craft beers.
At District 6 Pub Brewery Kitchen in Malleshwaram.