In Horamavu in the north of Bangalore, in a bright and sunny two-bedroom apartment with a garden of reasonable size, Sagnik Ghose tends to his six dogs — Iha, Bolt, Ace, Choco, Chutki and Gunner. Two of them — Ace and Gunner — are senior dogs and need extra care and the others are spry but together they are a handful.
These dogs are not just Ghose's pets. They — and all dogs — are his new life-mission. For over 10 years now, Ghose has been an active member in the local pet community, working with prominent animal shelters and dog feeding groups.
And because he wanted dogs to have a more nutritious diet, Ghose launched "Pawsome Oota" — a healthy food option for dogs, which serves fresh meals, short eats and dog treats.
Sagnik Ghose did not start out as a dog person. He is a lawyer by profession.
"When you're 17 years old," he told Explocity, "you make life choices by your choice of education. There's societal and parental pressures no doubt, but also the pressures of securing one's future. I chose to pursue law and I became a lawyer."
But the checkbox that stayed unchecked was what became his new life passion. One night, when he watched his family dogs sleeping peaceably, he had his epiphany. He decided to be a lawyer only in part. And a dog-nutritionist in particular.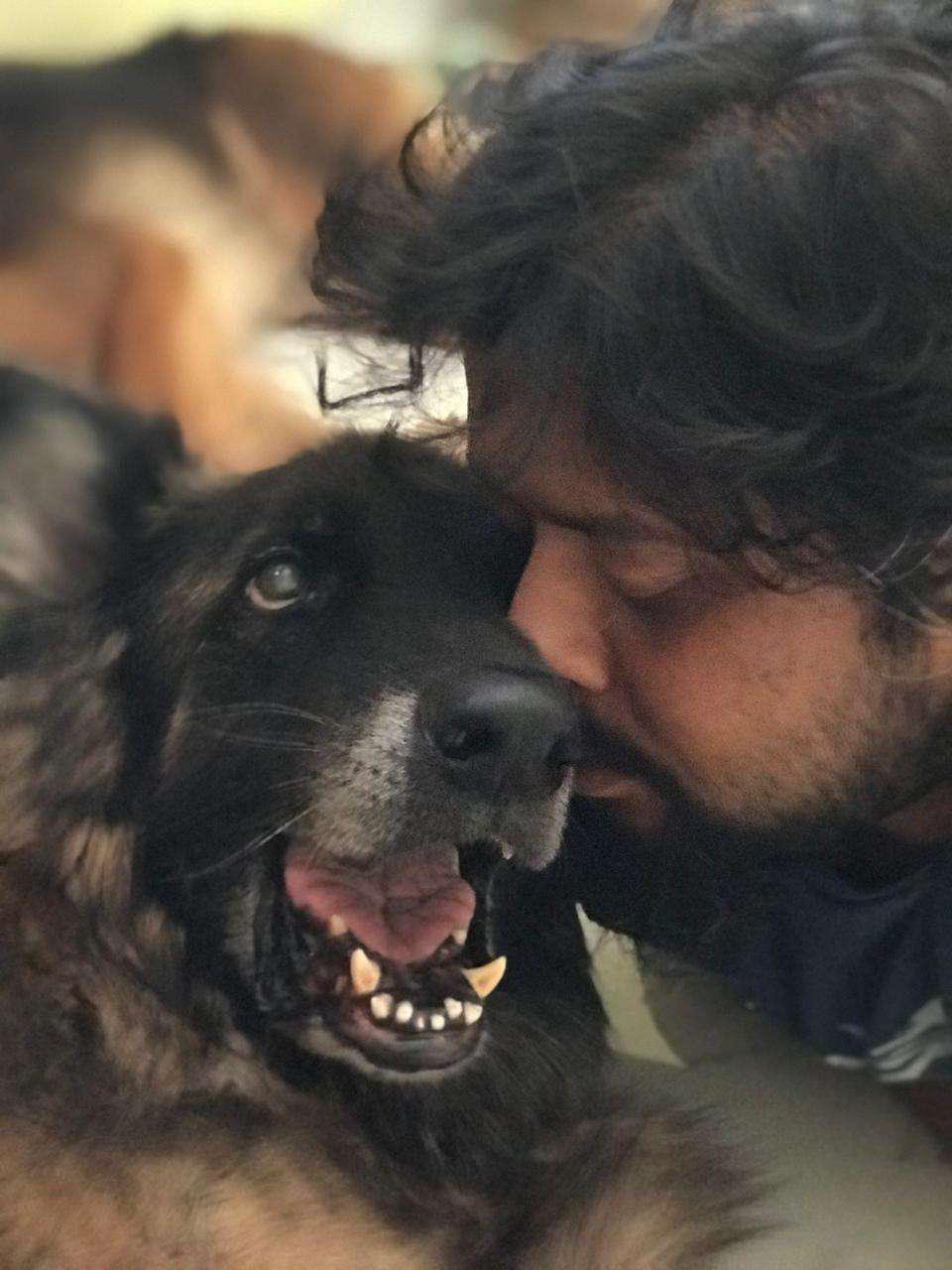 Being a pet parent — that too to six "children" — is not easy.  "Nurturing a group of dogs, especially if they are different breeds, takes a lot of energy and commitment. The young puppies would want to play and walk all the time, whereas the senior dogs prefer to rest more. Therefore, the caregiver should be familiar with the requirements of each dog in terms of nutrition and fitness," he said.
A growing awareness of the particular needs of his pets led Ghose to contemplate the complications in keeping pets healthy and active. In the years after getting his first dog, he would extensively research the health impacts of feeding packaged food to dogs. "I have severe concerns over what we feed our pet dogs. Especially the senior ones, as they find it difficult to process the packaged food which come in the form of kibbles. Consuming such carbs-rich food might lead to heart ailments and other diseases among senior and super-senior dogs. That is why I decided to prepare homemade food with nutritious ingredients like red rice, vegetables, fresh meat, etc. and thereby cater to my dogs in a healthy manner," said Ghose.
After several years of cooking wholesome food for his pets, Ghose planned to use his healthy recipes and establish a professional food service for dogs.
Even though leaving a full-time career in law and becoming an entrepreneur in an unrelated field is stressful not to mention risky, Ghose was determined enough to take the step. 
With partners, Kumar Rich and Ajay Thambi, Ghose launched "Pawsome Oota" — a healthy food option for dogs, which serves fresh meals, short eats and dog treats. "Our ready-to-eat meals come in various meat-rice combos and it can also be customised according to the needs of different breeds," said Ghose.
"The best part of the brand is our right choice of ingredients which will extremely benefit the health of the pets. We also have "Training Focused Treats" which is highly suitable for reward based training programmes," he explained.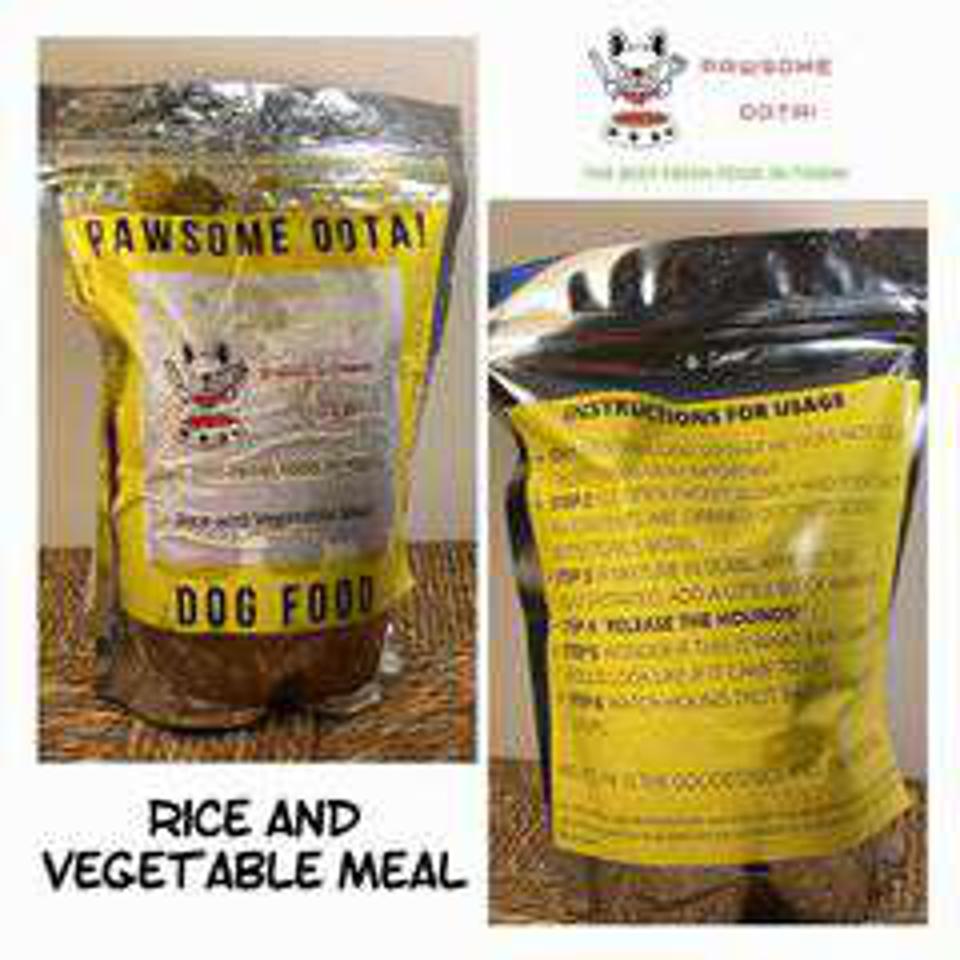 Ghose's boundless love for canine creatures has helped rescue and rehome countless dogs. "Apart from my first dog, all the other ones have either been rescued or adopted. I would encourage others to adopt pets as well. Because every pet deserves a safe home and a chance at love."
Sagnik Ghose encourages people to give a dog a home. "Having a dog will bless you with so many happy days. I am so glad that my pets are a huge part of my life and they have made my life worth living," he said.
You can order Pawsome Oota at https://pawsomeoota.in/.  To stay true to Ghose's passion, a header on the website reads, "...Get discounts on the best dog food if you ...are a feeder".