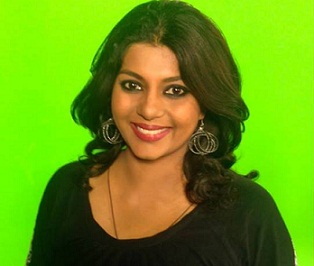 Popular Radio Jockey Melodee Austin speaks to Explocity's FirstFoodie Club and tells us what she thinks about the food scene in Bangalore, her favourite restaurants and her favourite cuisine and food. Read up to know more about the culinary preferences of your favourite voice on FM.

1. What are your thoughts on Bangalore's food scene?
Bangalore's food has changed drastically and tremendously over the years, in a very positive way. We now have so many options to choose from that it leads to fun squabbles with my husband. I personally like that we have varied restaurants and hotels to choose from since I love variety and look forward to always trying out new food and cuisines. And I do hope that this trend continues.
2. Where do you usually eat out and what do you like about it?
When I go out, I eat at the German Cafe on 100 feet road, The Only place in Indiranagar and the Mandarin for Chinese food in Indiranagar.
3. What's your favourite cuisine?
Give me Chinese any day. I love pasta too and I do indulge in the rice and curry be it any way from the Kerala style to the Italian style.