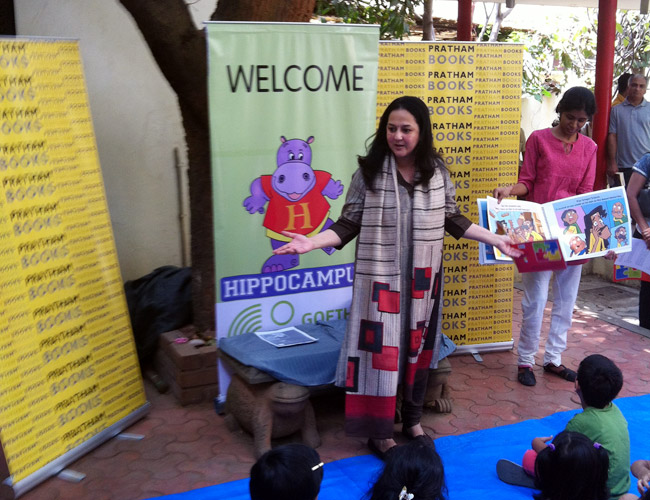 Rohini Nilekani (or Noni - her pen name) has launched a digital book titled 'Too Much Noise' for children. This is her second book; the first being 'Annual Haircut Day', launched in 2007.
Too Much Noise is a 15 page digital book that has been designed by designers and animators Angie and Upesh. The book has been published by Nilekani's own Pratham Books - a not for profit publishing company. The digital book will be launched via a Creative Commons-BY license an interactive app on Android and iOs based phones, audio-books and a Youtube video.
About the popular character Sringeri Srinivas, the book has been translated into Hindi, Kannada, Telugu, Tamil, Marathi and Gujarati.
Source: India Today