The little white colonial cottage sits in attractive contrast to Cooke Town's busy Dodda Banaswadi Main Road. The sign outside reads, "12/2". The little lights strung up on its facade tell you that this just might be a shop…one that promises you serendipity.
I unlatched the gate, pushed past the door and inside, that's what I found—serendipity. In the form of a variety of things you must simply own at once—handmade soaps, incense sticks, gift wrapping papers, fairy lights, toys for children, bright scarves, distinctive pieces of jewellery and specially-made pickles. I can't remember if I saw a small, blue lacquer box (that's an inside joke directed at my editor.)
There's a Yiddish word for such bric a brac—tchotchkes.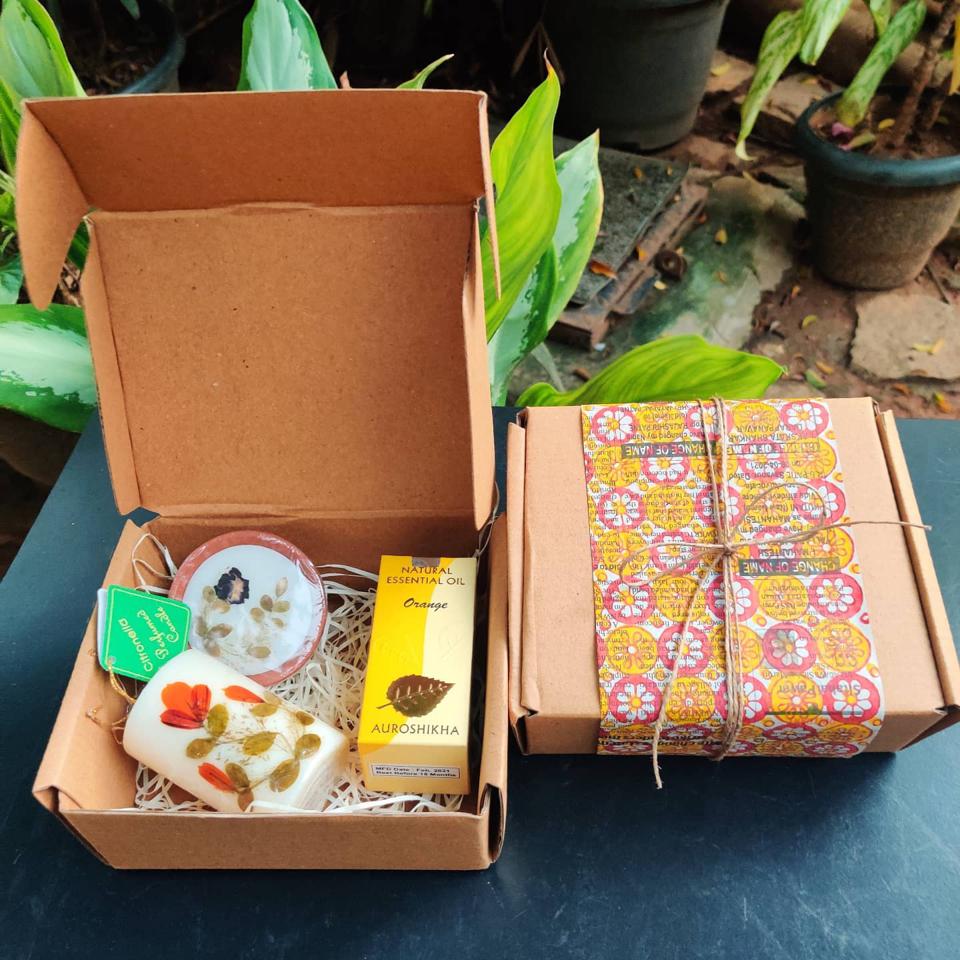 The quaint TwelveByTwo dazzled me with its tchotchkes. Every shelf had a surprise and just when you're done smiling with the joy of discovering aforesaid serendipity, there's another shelf with a whole new slew of surprises. And I am not even going to talk about repeating this in the next room.
TwelveByTwo is owned by Sonali Singh. She's camera shy and would not be photographed for this story, but her personality is visible all over the store.
Singh told Explocity, "This outlet is reflective of my own personality; it is set up exactly how I would like to shop. I would like to go to a place and buy assorted products but I need to be able to touch and feel before making the buying decision. I wanted to create a happy place to go to." 
Everything she sells in her store is from artisans across India.
"It has been a dream for a very long time," she said.
But the enterprise came together on a trip to Thailand, when she realised that India doesn't showcase her crafts enough. So she created the space and started to curate her collection. Singh has visited exhibitions for about 15 years now, and she found small enterprises, NGOs and craftsmen from (and through) whom she sourced her goods. In the three years she has been in business—two of those in the pandemic—she has already sourced from 13 states across India.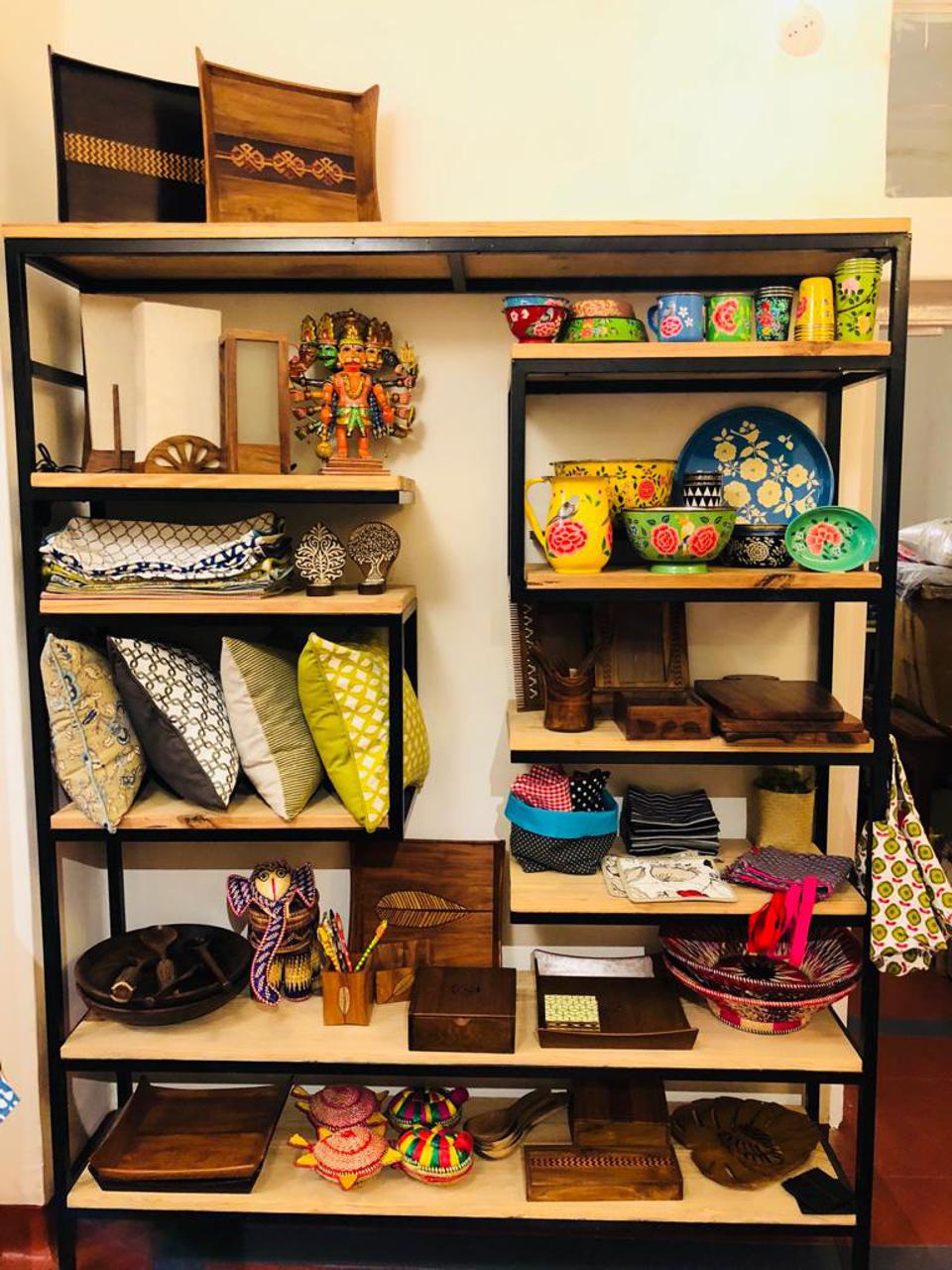 Singh has worked in the film industry, in publishing and in jewellery design, but the business end of the enterprise is something new for her. "It was all a challenge. I don't come from a business background, no one in my family does a business like this."
Singh believes in running a business with an underpinning of ethics. She seems to have a sense of heart for the artisan and her business practices tend to be skewed in favour of them. Craftspersons are paid upfront and the margins are kept at a minimum.
"This business model is designed as such that I pay for all my stock up front, and if something doesn't work, it just doesn't work. I can't return it. Sustainability is what's most challenging, but as you get older you realise that there are no guarantees in life, so the adventure of building and maintaining this, overshadows any stress or obstacle that comes with it." she said. 
But she does appear high on her sense of fulfilment.
She said, "When you work with your heart, other like-minded people come in and support you and things just work out. A lot of factors played their respective roles for me to be able to put this up, everything just came together. I love this area; I love the neighbourhood. For me that's what this is about."
Every now and again, we come across a shop that surprises us. A little world in itself, filled with the shiny, shimmering things that simply cannot shine and shimmer equally, online.
This hidden outlet filled with delightful treasures is what I have stumbled upon.
Singh told me that some months ago, the guy who installed the security cameras in the store was so distracted by the display that he completed the job quickly. And then he bought something for his wife.
That story sort of sums up TwelveByTwo.
TWELVEBYTWO 12/2, Dodda Banaswadi Main Rd, Cooke Town, Bangalore 560005. Google map: XJXG+X3 Bengaluru, Karnataka. (Located on Dodda Banaswadi Road and High Street, across from the ITC complex.)