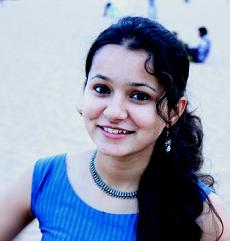 Madhura Puranik
Public Relations
For some hardcore retail therapy which shop/mall would you go to?
Bangalore Central Jayanagar. It gives me the best of ethnic and western wear.
Would you consider yourself a shopaholic?
Yes. Shopping makes me happy
What do you usually splurge on when you go out shopping?
Apparel and Bags.
Where can one get the best bargains in the city?
Commercial street. I think online portals like Myntra has great offers and deals.
Which is your favourite mall in the city?
Central and Forum