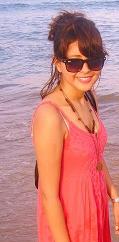 Mousumee Nath
Writer
What's your take on Bangalore's shopping scene?
It wasn't that great before, but now, malls seem to be launching everyday! I love the fact that brands like Promod, La Senza, Aldo, Zara and Steve Madden are available here now.

Where do you usually shop?
I like the big malls, and ogling the luxury goods available at UB City.
What are your favourite brands?
Mango, Promod, Forever New and Vero Moda.
Where do you head to for budget buys?
I really like the cotton expos on Commercial Street. You can pick up cute clothes from big brands for really cheap. Bangalore doesn't seem to be getting any cooler, and the best way to beat the heat is to wear light cotton clothes picked up in the by lanes of Commercial Street.