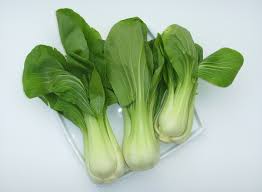 This Chinese New Year familiarise yourself with popular Chinese ingredients. Like Pak Choi or Bok Choy. This is basically Chinese cabbage that you must have had in stir fries. In Cantonese it literally means "white vegetable" which is quite apt, considering it is, but a white vegetable.
Like regular cabbage, Pak Choi is low in carbohydrates and has a high water content.
It is easy to cook and can be used in vegetarian and non-vegetarian cooking.