"All I want for Christmas is you" goes the popular Christmas tune. But all people really want it to eat their hearts content and not get fat. 
Christmas in Bangalore is all about good food, lights and carols. We've complied a list of some of the things you should not miss this season:
Plum Pudding at Koshy's
The warm pudding is topped with brandy butter sauce, Prem Koshy's special recipe. The recipe is castor sugar, butter and brandy that's mixed together till the sugar is disolved. Available only this season so get your fill of this homely dish.
Christmas Day Brunch at Shangri-La
Chef Gagandeep Sawhney of the Shangri-La hotel was a little fed up of the same Turkey dish on all menus. So he decided to add a fresh seafood platter to the menu. The fresh lobster is exotic and exlusive enough to find it's way to a Christmas menu. The fresh catch from Andamans is kept on a block of ice and ready to be prepared for you and your family. "Chilled seafood goes well with mayo and tomato sauce. I'm serving the poached lobster with a vodka cocktail sauce and bloody mary shooter," says Chef Sawhney. Perfect for the day time brunch menu at Caprese. 
The brunch is priced at Rs 2750 plus taxes.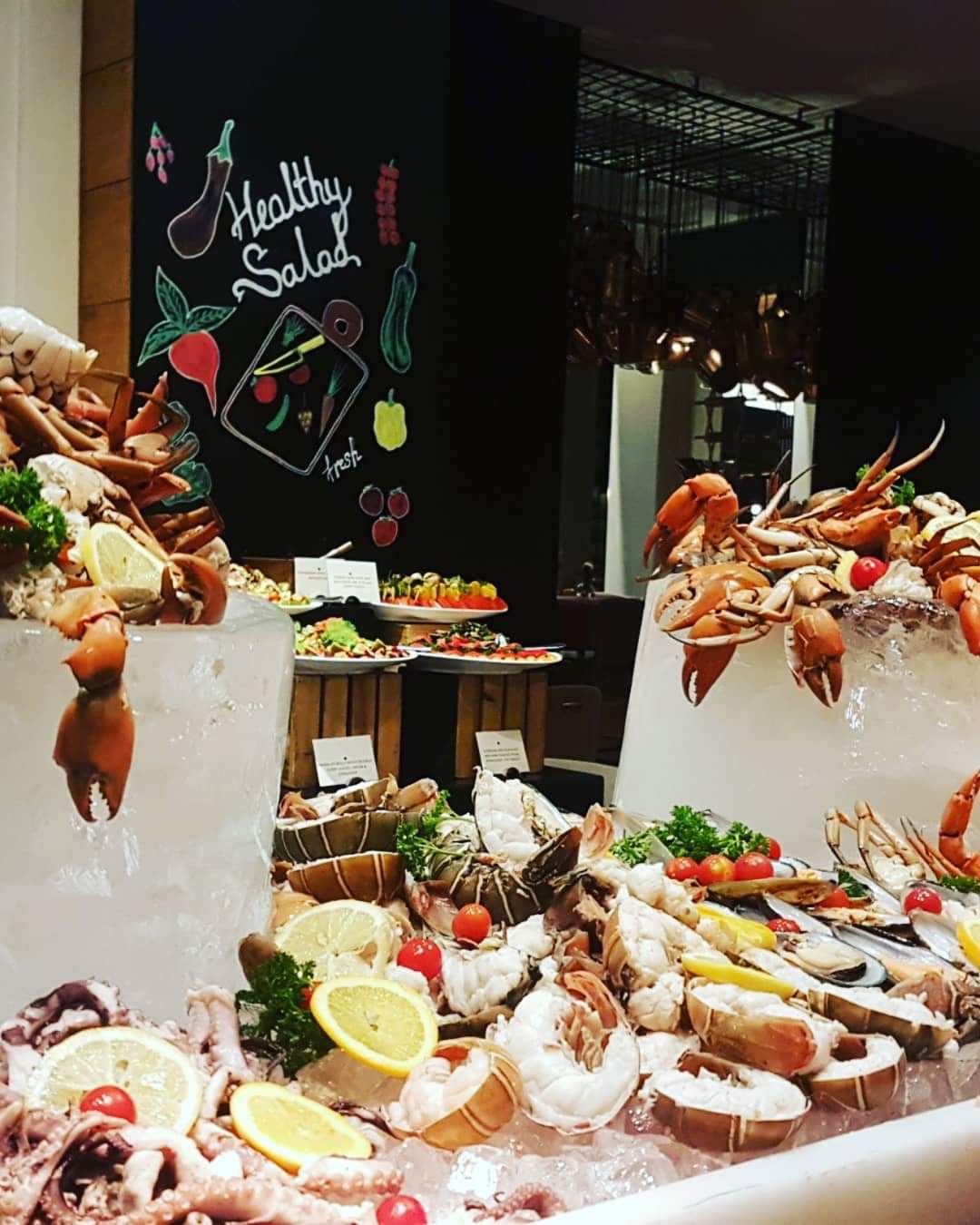 Christmas Eve Dinner at Hyatt Centric
The Christmas eve dinner will showcase a Utah mountain ranch raised turkey. The bird will be brined for 24 hours and the slow cooked for four hours. A special carving station will cut the meat to your liking at the buffet. The Roasted Turkey will be served with pan jus and broccoli, brussel sprout, roasted potato, stuffing, and gravy.
The meal is priced at Rs 1800 plus taxes.
ITC Windsor
Christmas at ITC Gardenia and Windsor is a traditional affair. Their menu has the favourite dishes like Honey Glazed Pork Leg, Roasted Turkey, Stollen and Plum cake. The menu is available at both hotels at their speciality restaurants.
Yule Log at Cafe Noir
Known for its traditional French cuisine, Cafe Noir offers a classic Christmas dish on its menu this season. The Buche de Noel, more popularly known as Yule Logs is perfect for gifting or a pretty addition to your own Christmas menu.