Little Rani wandered down Milton Street, lost, abject and hungry. She is a tiny little puppy — she cannot be more than three months old — fending for her little self on the streets.
Any of the streets of Cooke Town in Bangalore, are great streets for a hungry dog; the community in Cooke Town loves dogs — an understatement considering it is hard to find a family in Cooke Town that has not given a dog a home.
The puppy wandered by Prestige Milton Gardens and gave its watchman, Karimbhai, a mournful look. Karim, who loves dogs to the extent he will share his own dinner with them any day, went into the building and asked the residents to help the dog.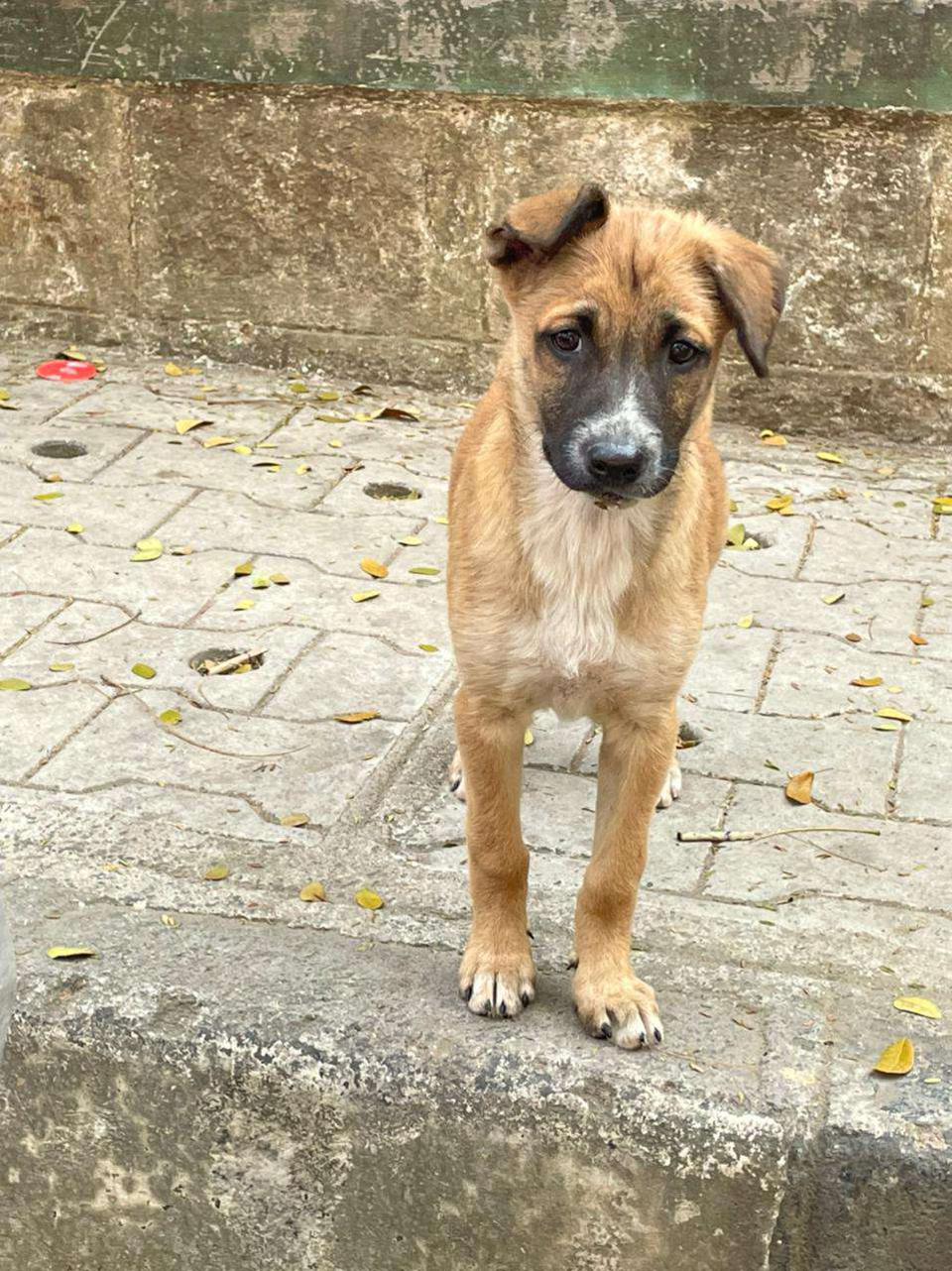 Soon, singer Radha Thomas was seen feeding the puppy a bowl of chicken. The puppy ate the food voraciously because she probably had not had a meal in days.
They decided to name the puppy Rani.
Karim worried loudly that Rani would not be safe from the speeding traffic. Just as he said this, Rani grabbed a chuck of chicken as large as her tiny head and dashed across the street to find a safe spot to eat it.
They found a red ribbon and tied it around Rani's neck to let people know that this puppy was being cared for.
Not long afterwards, Karim got very excited. He said someone had seen Rani and wanted to adopt it right away.
This person was a young lady called Pavithra. Her mother Kavitha is a vegetable seller on the corner of Banaswadi and Milton, her cart piled high with yams.
Pavithra picked up Rani and took it with her. She said she was going to love the dog with "all her heart" and vowed to feed it chicken and mutton or whatever it desired.
Explocity asked Pavithra what made her scoop up little Rani and adopt her as her own.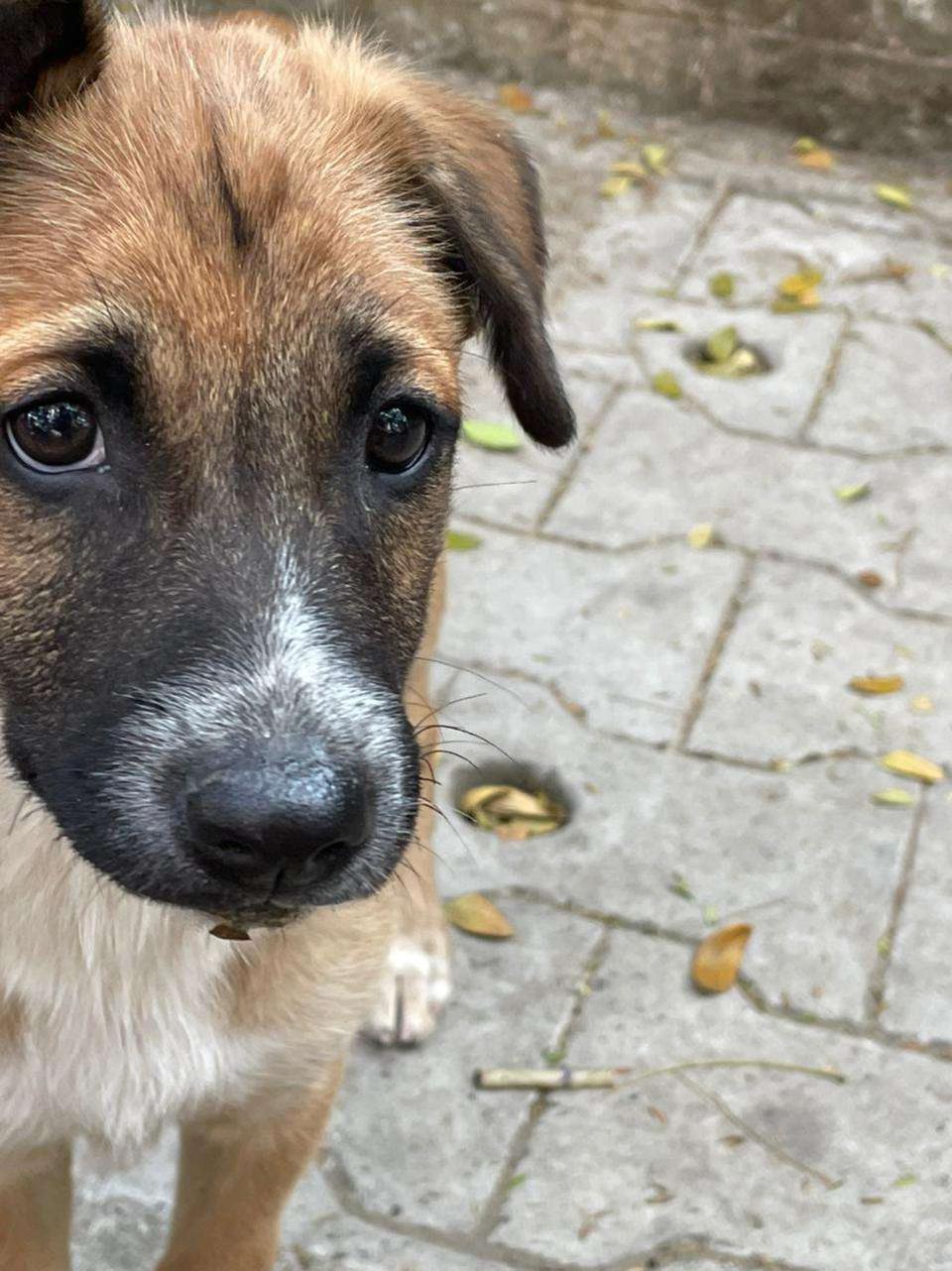 Pavithra told us that she was inspired by the Cooke Town community.
"Everyday I see people walking their dogs," she told Explocity, "there's such love between the dogs and the people walking them. I am always overwhelmed to see this. And then, today when I heard that there was a little puppy that had wandered into our street, I wanted her immediately."
"I have been really inspired by the people who live in the Cooke Town area. I want to experience the same love they get from their doggies. I want to be just like that."
Rani is now Pavithra's. 
It is hard to judge who the luckier one is.
(Inputs from Pranati Madhav)
UPDATE: Almost immediately after this writing, and even before Pavithra could take Rani home, a friend of Pavithra's mother, Kavitha, showed up and picked Rani up. Pavithra says Rani hugged the lady and there was instant love. Pavithra says she could not bring herself to stop the friend from taking Rani to a home where there are three other dogs. We guess Pavithra is back in the market for a little doggie love.